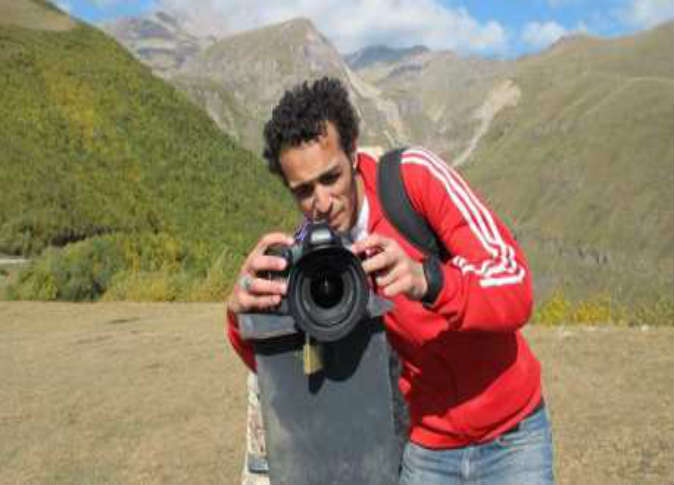 The Cairo Criminal Court extended on Thursday the detention of photojournalist Mahmoud Shawkan and 51 others for another 45 days, pending investigation over charges of involvement in violence against the police in 2013.
The defendants are facing charges of use of force against police troops, possession of fireworks and weapons, terrorism and sabotage during the bloody police crackdown on the pro-Muslim Brotherhood sit-in at Rabaa al Adaweya Square in Cairo, following the ouster of former president Mohamed Morsi.
Shawkan told the judges he worked as a photographer for a foreign news agency and was doing his job at the square, when plain-clothed security agents arrested him and two other foreign reporters who were later released. He stressed that he positioned himself on the side of the security forces while taking photographs.
Shawkan denied having links to the Brotherhood, which authorities consider to be a terrorist group, demanding equal treatment with Al-Jazeera English journalists, who were released pending retrial last February.
Edited translation from Al-Masry Al-Youm