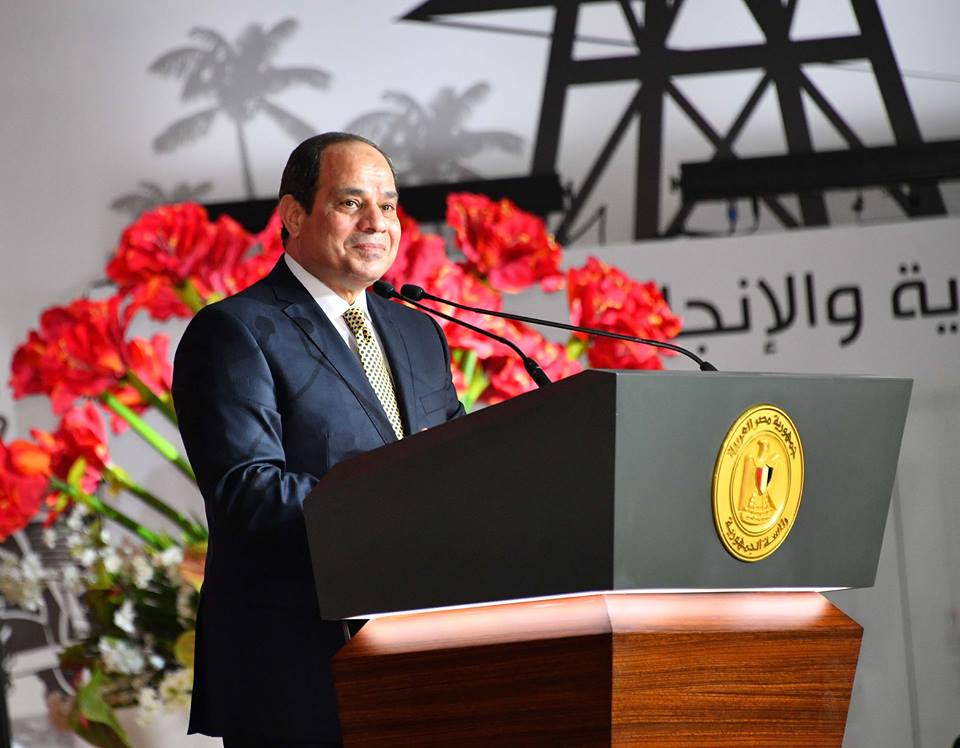 Egyptian President Abdel Fattah Al-Sisi stated on Thursday that the reform and the development of education in Egypt requires LE 220 billion, saying that young people are the backbone of the country.
Sisi explained that Egypt's educational accommodates 22 million people, and that if the country was to spend LE 10,000 on each student every year, "then we will need LE 220 billion," Sisi said, before saying those funds "don't exist."
On the second day of the Hekyat Watan' [Nation's story] conference, in which Sisi shared with Egyptians achievements made in his first presidential term, he went on to emphasize that Egypt will do its best go achieve the highest level of safety in its airports and touristic destinations.
Sisi remarks came during the session describing the national projects and infrastructure-building, as part of the itinerary of events for the conference's second day.
The conference will continue until Friday, with a number of ministers attending the final day dialogue, led by acting Prime Minister Mostafa Madbouly.