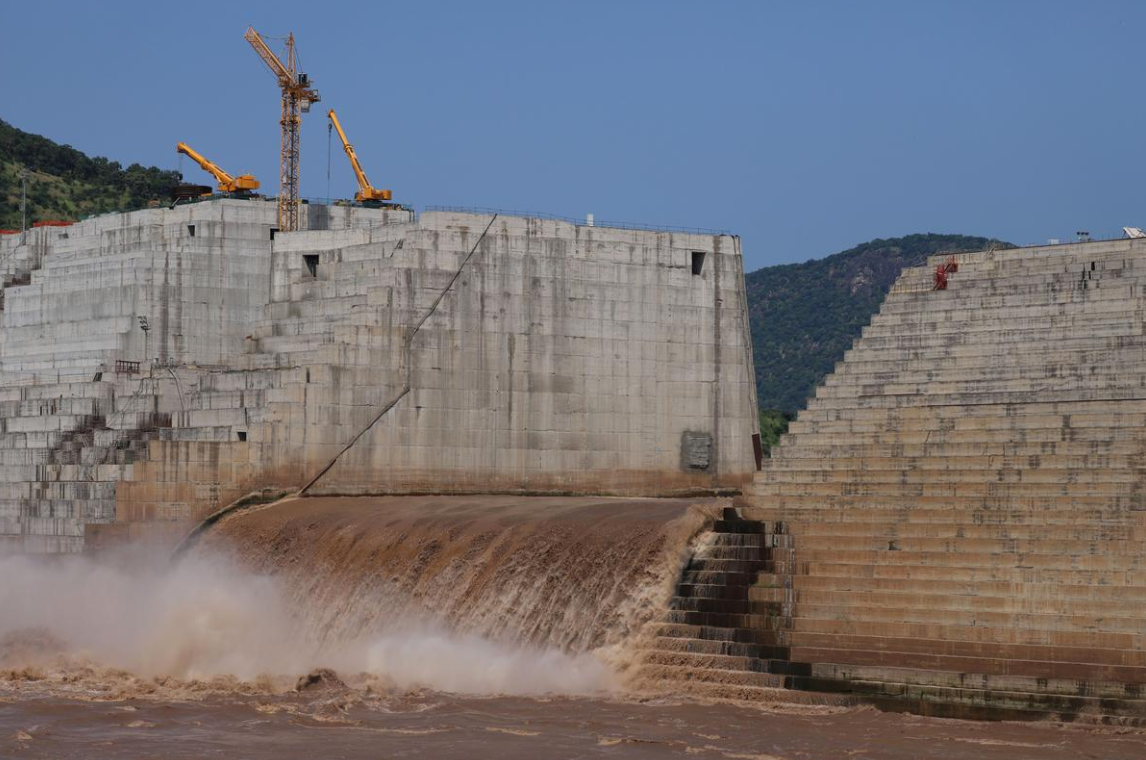 Egypt's Minister of Irrigation and Water Resources, Mohamed Abdel-Ati, said that it is still too early to tell if any results will emerge regarding current negotiations with Ethiopia over the contentious Grand Ethiopian Renaissance Dam (GERD).
During a phone interview with the Channel One TV show, Abdel-Ati said: "It is difficult now to say that we have reached something or a solution. We are still conducting negotiations until July 11."
"We are negotiating until the last minute, and we will stand up to the results of the negotiations in the end. We want to reach an agreement on filling and operating the GERD."
Noting that Egypt is one of the driest countries on the planet, the minister stressed that "We are completely dependent on the Nile River, as 95 percent of Egyptian lands are desert."
Water ministers from the three involved nations – Egypt, Ethiopia and Sudan – began a fresh series of meetings on Friday to relaunch negotiations, now sponsored by South Africa, the current president of the African Union (AU), and scheduled to continue until July 11.
These negotiations are attended by observers from the US, South Africa, the EU, representatives of the AU Office and the AU Commission, and legal experts from the AU Office.
Discussions in the past few days have shown that there is still no consensus on both technical and legal levels.
It was agreed to continue talks through bilateral meetings between the observers and each of the three countries separately, to benefit from the observer's expertise and to receive proposals if necessary regarding contentious points.
Last month, Egypt called on the UN Security Council to intervene in the GERD dispute in order to help Egypt, Ethiopia and Sudan continue their negotiations, in accordance with international law, to reach a fair and balanced solution.
The move came after the Sudan-mediated talks, during June 9 to 13, failed to reach an agreement on filling and operating GERD. Ethiopia has announced that it would start filling GERD's reservoir unilaterally.
Egypt, which relies considerably on fresh water from the Nile, has voiced fears that the GERD would negatively impact the country's water supply, especially in light of overpopulation fears, and has insisted that measures be put in place to protect downstream countries in case of drought during the dam's filling process.
Ethiopia, on the other hand, has stressed the importance of the project to bolstering its economy, where more than half of the population currently lives without access to electricity.