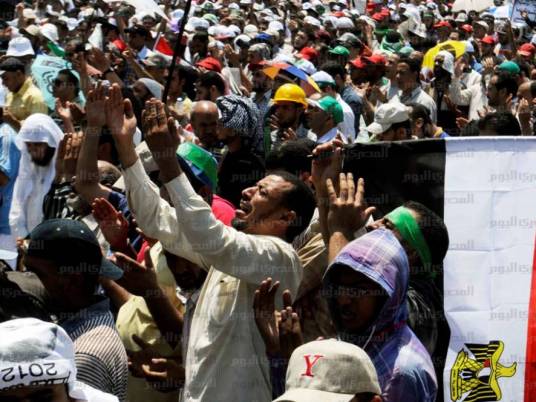 A number of disbanded Shura Council members said they consider the victims of the clashes at Ramsis, Nahda, and the Republican Guard House martyrs of the 25 January revolution. They added that what is currently happening marks "a return to Mubarak's oppressive regime, in which state security made arbitrary arrests."
Saad Emara, deputy of the national security committee at the disbanded council, said in a press conference held by the Muslim Brotherhood on the clashes Monday at Ramsis and Giza squares that they are calling for officials to be held accountable for the 'massacres' that have taken place at the Republican Guard House and for the National Council for Human Rights to fulfill its duty to report these crimes.
Hussein Zayed, another member, said that the "victims of the Republican Guard House massacre has reached 111 martyrs and 1,000 injured. 125 people were shot with live ammunition and 74 with bird shot, 36 of them in the head and another 36 in the chest and stomach."
Meanwhile, the National Alliance for Supporting Legitimacy called during the conference for a mass rally on Thursday in squares across the city.
Edited translation from Al-Masry Al-Youm