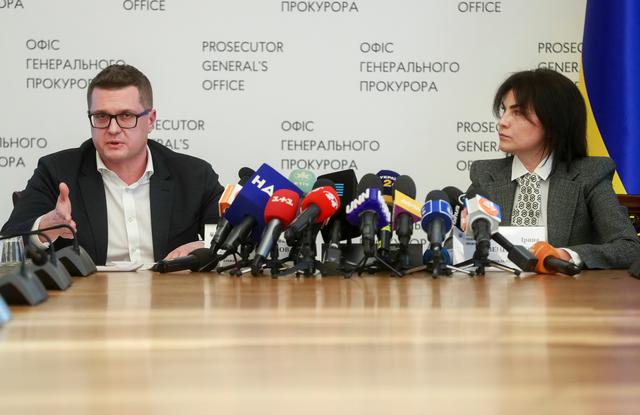 The dismissed former head of Ukraine's SBU security service has acknowledged there were some "failures" during his three-year tenure leading the organization, but also touted his successes in a farewell statement released on Tuesday.
Among the highlights of his time as head of the SBU, Ivan Bakanov highlighted the arrest of Viktor Medvedchuk, an ally and personal friend of Russian President Vladimir Putin.
"Have there ever been more extensive and massive exposures of enemy agents in various government agencies than in recent years?" Bakanov said in the statement published on the SBU's website.
"Who exactly systematically took up pro-Russian parties and began to oppose enemy propaganda? When did property and important infrastructure objects, which various dealers seized earlier, begin to be returned to state ownership? This list can be continued."
He also credited the SBU for helping to stop Russia's early assault on Kyiv.
"Let me remind you that the enemy wanted to take Kyiv and the country in three days," he explained. "But at this most critical moment, the enemy agents did not work – the SBU had built a clear system for their neutralization in advance."
Bakanov went on to acknowledge that there were failures, but said that it's difficult to change a decades-long system in a few years.
The former head thanked SBU's staff for their work, the people of Ukraine for their trust and wished the incoming security chief a successful term. He refrained from commenting on Ukrainian President Volodymyr Zelensky's decision to dismiss him, and instead called for unity as the country continues to fight back a Russian invasion.
"Now, when the most loyal sons and daughters of Ukraine die every day, when Russian missiles kill our children and burn Ukrainian bread, we should not forget about unity. And our strength in it," he said. "We must jointly and confidently move towards our only goal —  victory over the enemy."