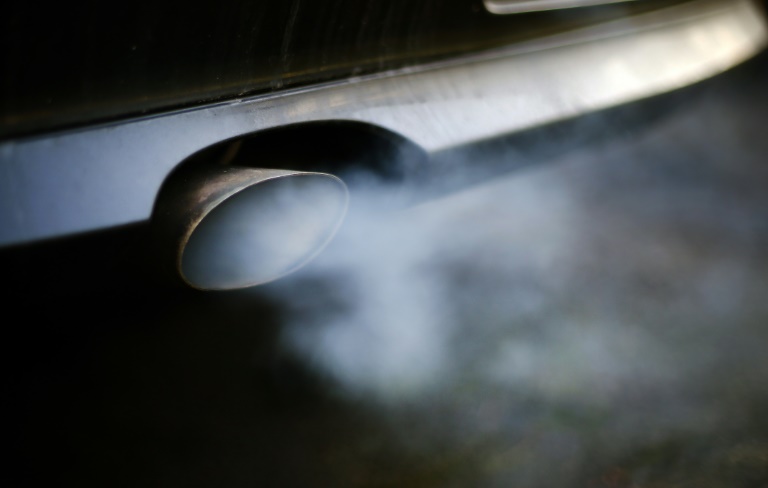 EU ministers battled Tuesday over the extent of emission cuts to be imposed on carmakers, in the wake of a warning by UN experts on the dangers of global warming.
Auto-making giant Germany in a fierce resistance succeeded in imposing a compromise plan tabled by Austria, which currently holds the rotating presidency of the European Union.
Ministers agreed to a 35 percent CO2 reduction for new cars by 2030 compared to models made for 2021. This target was reduced to 30 percent for vans.
"After 13 hours of negotiations, we are relieved… The compromise is in the interest of all member states," Austrian Environment Minister Elisabeth Kostinger told reporters.
The deal on cars was greater than the target of 30 percent suggested by the European Commission, the EU executive, but it remained well below the 40 percent cut advocated by the European Parliament in a vote last week.
Germany was backed by eastern European member states — while Luxembourg, the Netherlands and Nordic states had pushed for more ambitious reductions.
"This text is worse than what was on the table this morning," said a disappointed Irish Environment Minister Denis Naughton.
German Environment Minister Svenja Schulze, a social democrat, said that she would have liked to be able to support a more ambitious cut on behalf of Berlin, particularly after the alarm signal sent by IPCC experts.
But she admitted that her coalition partner the CDU, the party of Chancellor Angela Merkel, was pushing the tougher line, which she defended at the Luxembourg meeting.
Germany — home to Volkswagen, Daimler and BMW — is worried that if targets are set too high it would hurt exports and threaten jobs.
France, home to Renault and Peugeot, said it had wanted "a 40 percent reduction in CO2 emissions from cars in 2030", but appeared to have accepted the compromise position.
The ministerial agreement is now set for tough negotiations with MEPs and the commission, with a first round of talks set for Wednesday.
Countries and NGOs pushing for a more ambitious position pointed the finger directly at Berlin.
"Germany and the (eastern European) Visegrad countries fiercely lobbied for no more than a 30 percent cut proposed by the European Commission, aided behind the scenes by European Commissioner (Miguel Arias) Canete," said activist lobby Transport & Environment.
"Today's decision … shows how far the Commission and some member states have shrunk from climate leadership putting carmakers interests first," it added.
'Positive signal'
Tuesday's meeting also adopted the EU's position at COP24, the UN climate summit to be held in December in Katowice, Poland.
On Monday, UN climate experts urged policy makers to adopt "rapid" and "unprecedented" reforms if they want to adequately limit global warming and meet commitments made at the COP21 talks in 2016.
At COP21, the EU had committed to reducing greenhouse gas emissions by at least 40 percent by 2030, compared to 1990, in all sectors of its economy.
In a carefully worded text, ministers on Tuesday agreed that the EU was "ready (…) to communicate or update" its national contributions by 2020 to meet the targets set in Paris.
"The main priority was to send a positive signal, not to commit to new EU targets," said a diplomatic source.