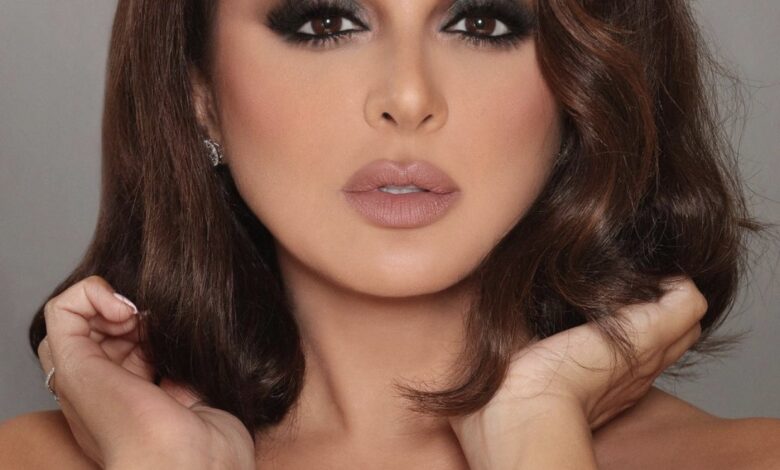 The doctor of the Egyptian singer Angham revealed the details of her health condition on Friday, during a phone interview with TV host Amr Adib on his show "al-Hekaya" (The Story), on MBC Masr.
"Thank God, things are getting better every day," said the professor of surgery at Kasr al-Aini and the attending physician for Angham, Wael Ghafir.
He continued, "Today is much better than the previous days, and we are proceeding with the conservative treatment until things return to normal."
Ghafir revealed that Angham admitted to the hospital on Wednesday and was suffering from stomach pain as a result of a gynecology operation, where abdominal adhesions occurred.
He explained that in these cases, intestinal obstruction occurs which is subject to conservative treatment where 85 percent of cases do not require surgical intervention.
Ghafir explained that what Angham suffers from is a blockage in the intestines, not intestinal paralysis, and the blockage is almost cleared.
Angham has been treated by up to 85 percent and soon will return to her home within a few days.
Stable, but not fully recovered
Omar, the son of Angham, said that her condition is stable, but she has not fully recovered, and though there is progress and improvement, but her movement is still very limited.
During a telephone interview with Kalema Akhera's (Last word) host Lamis al-Hadidi on, Omar said that his mother still doesn't eat and relies on formula feeding.
He added that within hours, the condition will be evaluated, and: "If the condition is good, she will start taking doses of food and water starting."
He explained that his mother had undergone surgery and felt pain while filming a song.
The pain soon got bad enough it forced her to return to the hospital, although she insisted on completing the filming, Omar said, pointing out that his mother is patient and bears pain by nature until the last moment.
Omar also touched on his mother's mental state, saying: "She is certainly upset about the disruption of her concerts and filming, but her health is more important. Anyone who wants to check on my mother is through the attending doctors or through me, and this is her request today."