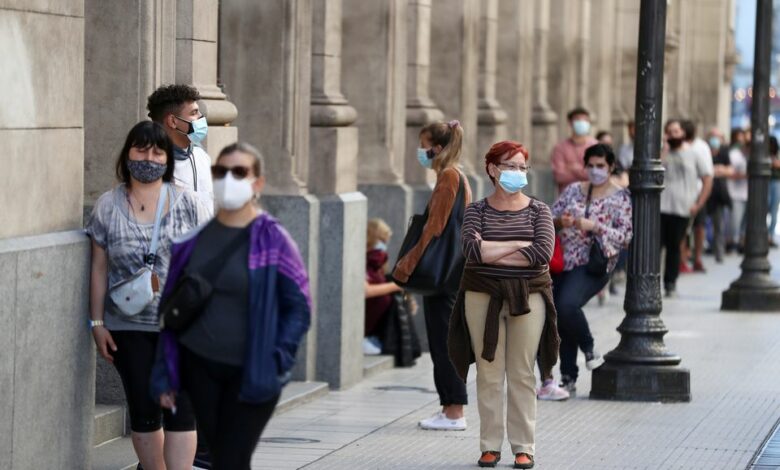 Dr. Jaidah Anwar, a member of the Supreme Committee for Respiratory Viruses at the Ministry of Higher Education, warned of new, more severe symptoms of coronavirus on Monday.
In a televised interview, she explained that during the first wave of coronavirus, patients often complained of high temperatures, coughing, and chest pain.
Currently, Anwar said, patients who have tested positive are reporting body aches and dizziness. 
"We noticed new symptoms of infection with the coronavirus in the third wave. Some people may be infected with the virus and have different symptoms that affect various systems of the body, not just the respiratory system," the doctor added.
"Coronavirus is a strange disease, its symptoms are unexpected, and there is no safety except by prevention, following precautionary measures, and applying to receive the coronavirus vaccine," Anwar emphasized, noting that receiving the vaccine protects from exposure to severe symptoms due to infection, but an individual may be infected with the virus even after being vaccinated.
Egypt is currently in what officials predict to be the peak of its third wave of coronavirus, with confirmed case numbers staying consistently above 1,000 per day for the last few weeks.