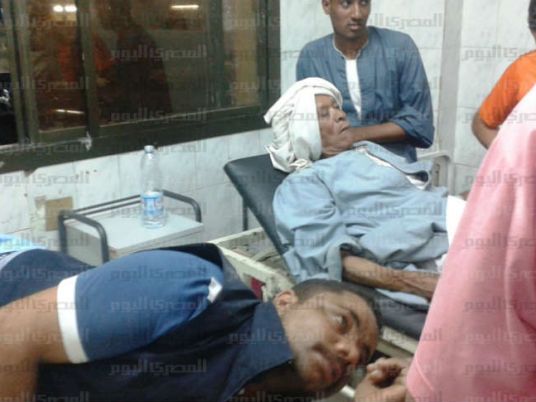 In the wake of the viral photos of Egyptian hospitals, Egypt Doctors Syndicate (EDS) has called on Health Minister Adel Adawy to resign immediately for what they are calling his failed management of the healthcare sector, according to a press statement released by EDS.
EDS launched a press conference on Thursday to respond to the prime minister's accusations of deplorable hospitable conditions.
EDS suggested speedy raise in the public spending specified for health services in 2015-2016 budget to 3 percent in commitment to the 2014 Constitution (3 percent of the GDP and 9 percent of the state budget).
The press statement, moreover, demanded a committee composed of representatives of professions syndicates and NGOs that are working in the field of health to participate in setting the expenditure priorities of the state health budget.
The priorities would include saving vulnerable resources led by medical convoys, activating the committees of patient's rights throughout all hospitals and stop health sector privatization.
Mona Mina, the Secretary General of EDS said "the visit of Adawy to the National Heart Institute (NHI) was the straw that broke the camel's back, and we ask him to leave office immediately."
Mina added that the deteriorating conditions in hospitals are the normal outcome of improper administration.
On Saturday, Prime Minister Ibrahim Mehleb visited the NHI in the Imbaba district where he deplored the shockingly poo conditions and poor health care. He then decided to send officials from the health minister's office to the NHI for one week.
EDC has previously released a press statement to comment on Mehleb's tour, saying that what he saw was nothing new. "Our voices have tired from speaking of the poor conditions in public hospitals for a long time and the government has not taken any action to resolve it. This phenomenon will continue and the dismissal of the manager or the switching of doctors' offices will not change anything," the statement read.