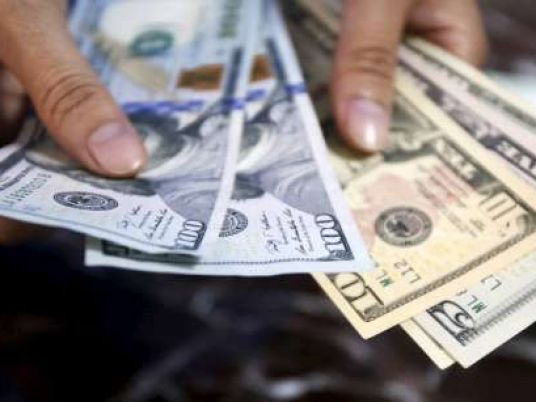 The black-market exchange rate for US dollars increased once again Friday as rumors circulated that the Central Bank of Egypt (CBE) might resort to a partial floatation of the Egyptian pound in response to Egypt's ongoing currency crisis.
The average black-market exchange rate for US dollars reached LE13.1 for buying and LE13.4 for selling on Friday. Meanwhile, the price in banks remained steady at LE8.88, although strict limits on dollar withdrawals remain in place.
The head of one exchange bureau said that the US dollar is being hoarded to keep rates inflated well above the official bank rate. He said the problem has been exacerbated by ramarks from Trade and Industry Minister Tareq Qabil during the Euromoney conference in Cairo, who said the government is considering a fluctuating exchange rate for the pound.
Meanwhile, an informed source at the CBE said the bank is responsible for all decisions on exchange rates and cash policy, and that decisions would be made without government intervention.
He added that any decision taken regarding Egypt's currency and exchange rates takes into account social and economic dimensions.
Sahar al-Damaty, deputy managing director of the Emirates NBD bank, said that the black-market rate of dollars does not reflect the reality of currency transactions. She said that the CBE manages the market professionally.
A manager of a bank operating in the local market said that the CBE is waiting for an increase in its foreign cash reserves before taking any decisions on floating of Egyptian currency. Such increases in foreign currency reserves depend on foreign aid and loans, said the source.
The CBE will hold an exceptional US dollar auction through banks once it receives new foreign loans, he said, adding that the official dollar exchange rate will be between LE10.5 and LE11.25 if the pound if floated.
Edited translation from Al-Masry Al-Youm