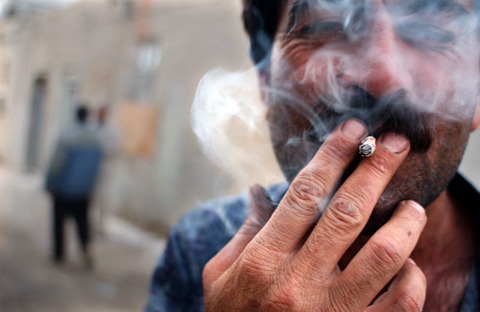 Egypt's largest cigarette manufacturer, the Eastern Tobacco Company, said on Thursday that a price hike on cigarettes produced by Egyptian-owned companies is set to come into effect on Thursday in accordance with recent amendments to the value-added tax (VAT) law.
In an official statement, the company said cigarette prices are set to increase between 12.5 percent and 21.7 percent, or by EGP 2 to EGP 3.5 per pack.
The amendments, which were approved by parliament on Tuesday at the request of the cabinet, are part of economic reforms aimed at decreasing the country's budget deficit, according to the Chief of the Budget and Planning Committee, Hussein Essa.
Producers have also been requesting higher cigarette prices due to growing production costs.
Minister of Finance, Amr al-Garhy, said on Tuesday that the new tax hike is expected to generate between EGP 7-8 billion in revenue.
Government officials stated the new hike in cigarette tax will support social protection programs, including the country's national health insurance system.
According to al-Garhy, 40 piaster from each packet of cigarettes sold will be reallocated to the budget for health insurance.
It is unclear whether the price hike will be applied on cigarettes produced by foreign-owned companies such as BAT-Egypt and Philip Morris International, which both use Eastern Company factories to manufacture their locally-sold products.
In July, Eastern Company, which controls 70 percent of the Egyptian cigarette market, raised the price of some of its cheaper Cleopatra cigarette products by a range between 4.2 and 17.6 percent due to increasing production costs.
The Egyptian pound has lost about half of its value since Egypt floated its currency late last year, resulting in increased prices for various products.