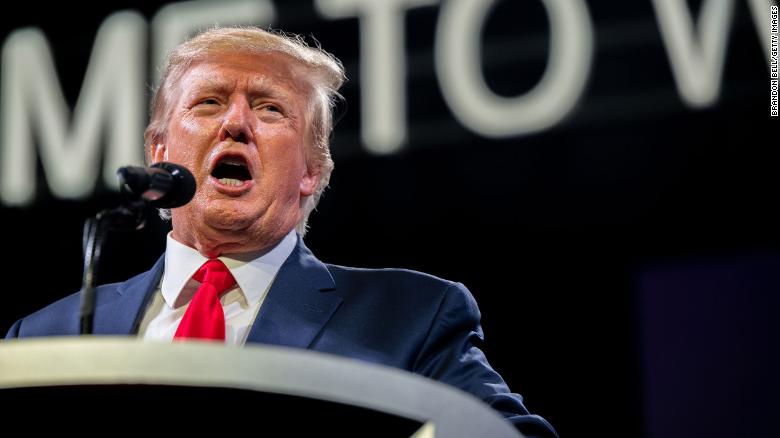 (CNN) – For years — literally — Donald Trump has insisted that Hillary Clinton engaged in a purposeful conspiracy designed to keep him out of the White House.
The probe into whether Russia sought to influence the 2016 election (it did) and whether it colluded with the Trump campaign to do so was regularly described by the former President as "the single greatest Witch Hunt in American history."
The real story, according to Trump, was how the counterintelligence investigation into Russia began — a story that special counsel John Durham was going to get to the bottom of.
At the heart of what Trump called the "crime of the century" was an allegation by Durham that Michael Sussman, a lawyer for Clinton's campaign, had lied to the FBI about his own interests in passing along a tip about Trump and Russia.
On Tuesday, Sussman was found not guilty of the lying charge by a federal jury. As CNN wrote:
"The verdict is a major defeat for Durham and his Justice Department prosecutors, who have spent three years looking for wrongdoing in the Trump-Russia probe."
It remains to be seen when Durham will conclude his probe and whether he will bring charges against anyone else.
But what is clear is that the Sussman allegation, which was by far the most high-profile output of Durham's probe to date, amounts to a huge swing and a miss by the special counsel.
The Point: It's always been hard to line up Trump's wild claims about the seriousness of the Durham investigation with its output. Never has that disparity been more stark than today.