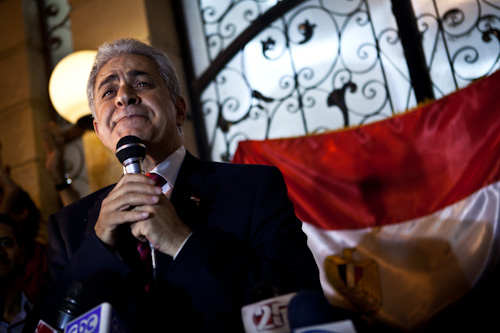 The Dostour Party has now officially endorsed presidential hopeful Hamdeen Sabbahi in the race.
In a press release issued on Wednesday upon conference held at the party's main headquarters, the party said, "the decision to support Sabbahi was based on poll among members of the party at all of its 332 nationwide secretariats. It was conducted over the past few days. Sabbahi grabbed majority of the votes."
"The party members had four choices: supporting Hamdeen Sabbahi, supporting Abdel Fattah al-Sisi, supporting another candidate or boycotting elections. The final results showed that 59.3 percent selected supporting Sabbahi, while 28.6 percent selected boycotting elections. 10.1 percent said will support Sisi, while two percent said will support another candidate," the statement added.
Edited translation from Al-Masry Al-Youm