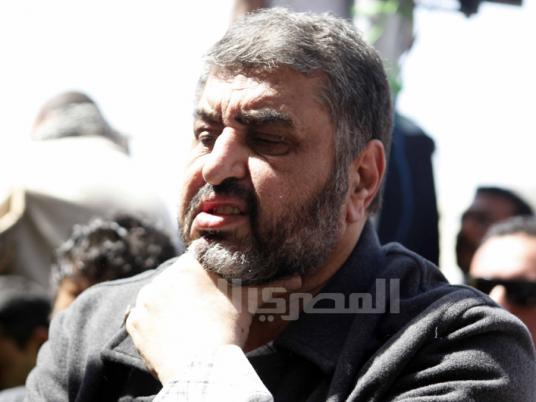 Dozens of relatives of Osama Khalil al-Aqid, the detained bodyguard of Muslim Brotherhood Deputy Supreme Guide Khairat Al-Shater, gathered in front of New Cairo Court on Wednesday to demand his release.
The protests took place during a court session, during which the judge decided to renew Aqid's detention for another 15 days pending further investigation.
Aqid faces charges of possessing a firearm without a license. Police arrested him after finding a firearm and five bullets on him at a New Cairo checkpoint on 15 December, the day of the first phase of the constitution referendum.
Aqid, who according to New Cairo Prosecution holds an engineering degree, was assigned by the Muslim Brotherhood to monitor the referendum.
During investigations, the defendant allegedly admitted to receiving military training in the Gaza Strip after investigators found photos on his mobile phone of him practice shooting.
Prosecutors also claimed they found messages on Aqid's phone after his arrest asking him not to reveal that he was Shater's bodyguard during the investigation.
Edited translation from Al-Masry Al-Youm