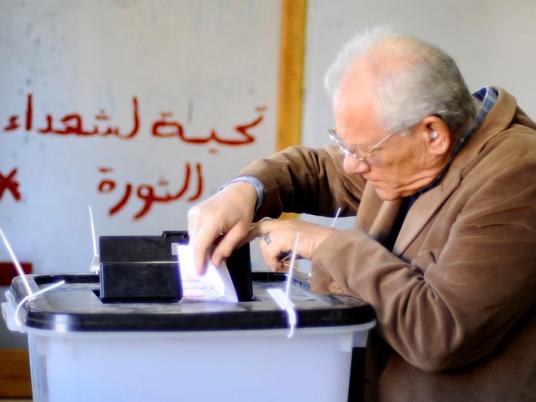 Dozens of Egyptians gathered late Tuesday on the October 6 Bridge near Abdel Moneim Riad Square, halting traffic and setting tires ablaze in protest of the referendum results.
Major General Hassan el-Bardesy, head of the Cairo Traffic Department, said that protesters numbered around 150 and that arrangements for alternative routes were made.
The protest broke out shortly after Egypt's High Judicial Elections Commission announced the final results of the referendum on the new constitution, with the official "yes" vote amounting to 63.8 percent.
Prime Minister Hisham Qandil later came out to congratulate the Egyptian people on the new constitution, saying that the people are the winners and there are no losers.
Mohamed Badie, Supreme Guide of the Muslim Brotherhood, also offered his congratulations, calling on all Egyptians to start the building process.
Al-Azhar Grand Sheikh Ahmed al-Tayyeb, meanwhile, called for a "necessary and urgent" national reconciliation between political and intellectual forces, after the divisive constitutional drafting process and the snap referendum pitted supporters and opponents against each other.
Edited translation from Al-Masry Al-Youm