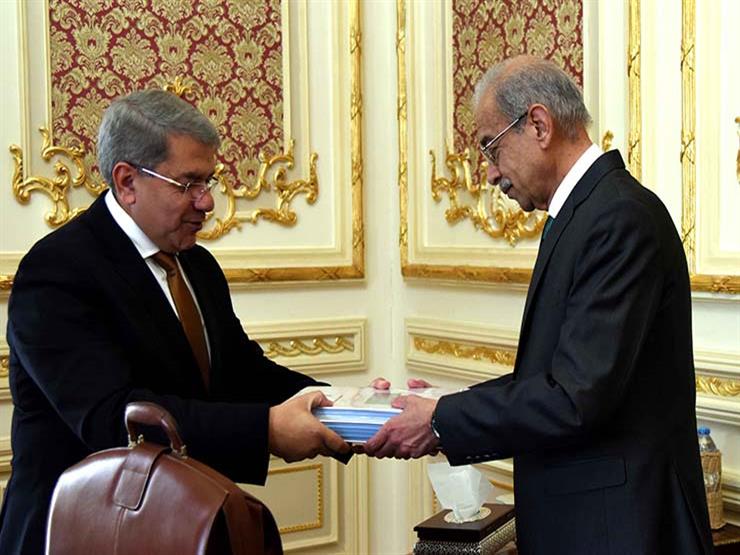 Prime Minister Sherif Ismail received on Wednesday the draft budget for the 2018/19 fiscal year, and said in a Cabinet statement that the growth rate is expected to reach 5.8 percent, a figure not achieved since 2008.
Sherif received the budget from the Finance Minister Amr al-Garhy, and he will refer it to the House of Representatives before March 31.
The budget deficit is expected to fall to 8.4 percent of the growth domestic product (GDP), compared to 12.5 percent during the 2015/16 fiscal year.
The country plans to achieve a primary surplus of 2 percent of the GDP, a figure not accounting for debt service.
Revenues will increase by 22 percent while the ratio of the public debt to GDP will fall to 91 percent, Ismail clarified.
The draft budget will see increase of government investments of up to LE149 billion, to improve the country's infrastructure and basic services. The government will inject LE100 billion to fund the budget, up from LE70 billion during the 2017/18 fiscal year.
Ismail said that the government will increase the allocated investments to Upper Egypt and its governorates.
"The draft budget will [work towards] an increase of wages and an increase of funds required for purchasing commodities and services – of up to LE60 billion," Ismail stated.
The government will also "increase funds for support and social protection programs to LE333 billion," he added.
Meanwhile, Garhy said that the government will keep price of the customs dollar fixed at LE16 for another month, starting on April 1, due to stability of rates of foreign currencies against Egyptian pound.
Edited translation from Al-Masry Al-Youm