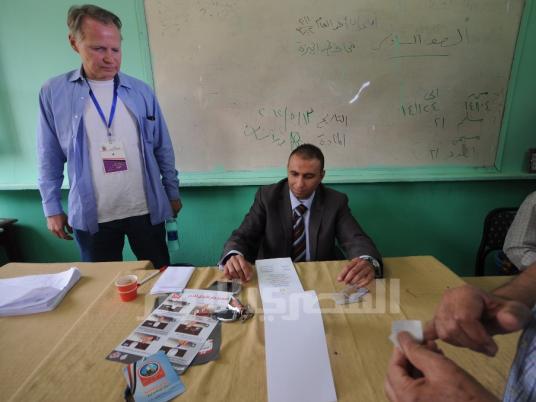 American Congressman Dana Rohrabacher, a Republican and member of the Foreign Relations Committee, and the head of the Congress delegation currently visiting Egypt, announced that he intends to submit a draft resolution to the Congress, upon his return, aiming to support the Egyptian interim government and its roadmap for the future.
Rohrabacher said during a meeting of the congressional delegation accompanying him on Sunday evening, with a limited number of journalists, that it may take about three weeks.
The Congress delegation also includes Loretta Sanchez, a member of the Armed Services Committee, and Paul Cook and Steve Stockman, members of the Foreign Relations Committee.
Rohrabacher said that the delegation is content with the progress it has witnessed, in addition to advances made towards democracy and stability.
He noted that there is no need for a new revolution as long as there are free, fair polls and a freely elected government, while Egyptian officials stressed their commitment to achieve this while sticking to the political roadmap.
Though political views vary widely among elected representatives in the US Congress, those hailing from the more conservative Republican party tend to support the new Egyptian government as a means of countering the Muslim Brotherhood. Meanwhile, the more liberal Democrats have voiced much more critique of the new Egyptian government in terms of its human rights abuses.
Edited translation from Al-Masry Al-Youm