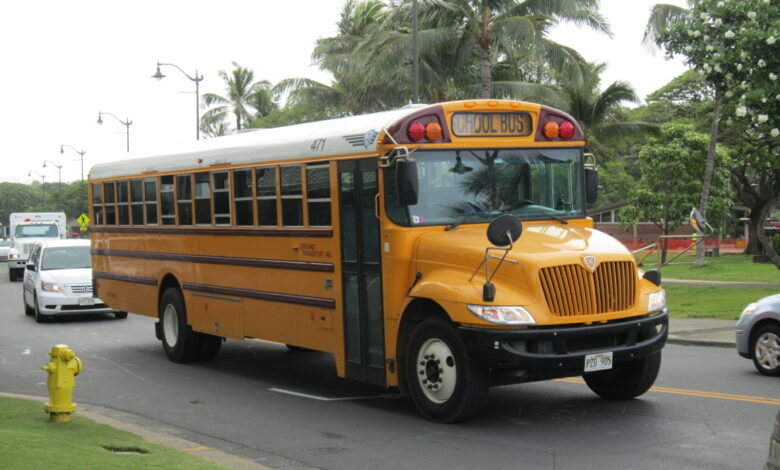 The Fund for Drug Control and Treatment of Addiction (FDCTA), affiliated with the Egyptian Social Solidarity Ministry, announced on Saturday that the rate of drug abuse among school bus drivers has decreased to 0.8 percent, compared to 12 percent in 2015.
This came in a report on the results of the early detection committee on drug abuse among school bus drivers, over the school year 2021/2022, where 14,220 drivers were tested.
The report showed that 114 drivers use narcotic substances like cannabis, tramadol, and morphine.
Those who had been found to have used narcotic substances were referred to the Public Prosecution on charges of driving under the influence of narcotics.
Intensifying campaigns
Social Solidarity Minister Nevine al-Kabbaj said that campaigns for early detection of drug abuse among school bus drivers will be intensified throughout the study period.
She added that these campaigns will be carried out through joint working groups from the FDCTA, the General Department of Traffic, the General Department for Drug Control, the General Secretariat for Mental Health, and the Central Security Department at the Education Ministry.
The campaigns will conduct medical analyzes for the drivers inside the school premises, and whoever is proven to be using drugs will be referred to the Public Prosecution to take the necessary legal measures.
The Director of the FDCTA Amr Othman, explained that campaigns are intensified to examine school bus drivers during the study period, and the campaigns are implemented suddenly.
The campaigns aim to detect school bus drivers in many governorates.
Othman stated that the Ministry of Education is notified of the results of the confirmatory samples, and swifly implements dismisses any driver found positive for drug use along with referring them to the prosecution on charges of driving under the influence of drugs.
He pointed out that the hotline of FDCTA (16023) also receives complaints from parents of students and families about their suspicion of school bus drivers' abuse to drugs, and surprise campaigns are launched to detect drivers.