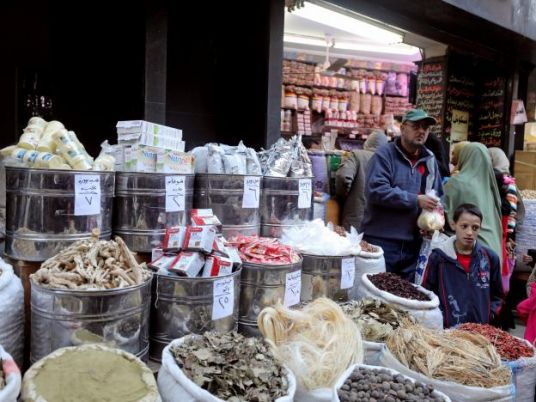 In an economic crisis that has led to a shortage of medicines, Egyptians are skipping trips to drug stores and instead turning to herbal remedies to treat every-day illnesses.
In the Cairo working class neighborhood of Basateen, dozens line up outside a decades-old herbal spice shop with pyramid-shaped stacks of jars on display, filled with everything from honey and ginger to camel's hay.
Apothecaries say there has been a roughly 70-80 percent increase in sales of their wares since a series of harsh economic reforms hit supplies of conventional medicines and increased the cost of some generic and even life-saving drugs.
The government said on Thursday those price rises could reach as high as 15 percent for domestically-produced medicines and 20 percent for imports.
Store owner Samy al-Attar – whose last name is Arabic for apothecary – says a knowledgeable apothecary can find substitutes for drugs treating almost all non-terminal illnesses.
Just like pharmacies, the walls inside al-Attar's store are lined with drawers and containers. But rather than drugs, they hold herbs, each said to have its own unique healing property.
Customers crowd outside the shop window, as staff dash around the tiny interior, choosing from a variety of textures and colors, filling clear plastic bags with orders.
Customers explain their symptoms and Al-Attar produces a concoction of spices and herbs – with a more affordable price tag then at the conventional chemists.
Local spices and herbs cost between 5 and 10 Egyptian pounds ($0.27-0.54) per kilogram.