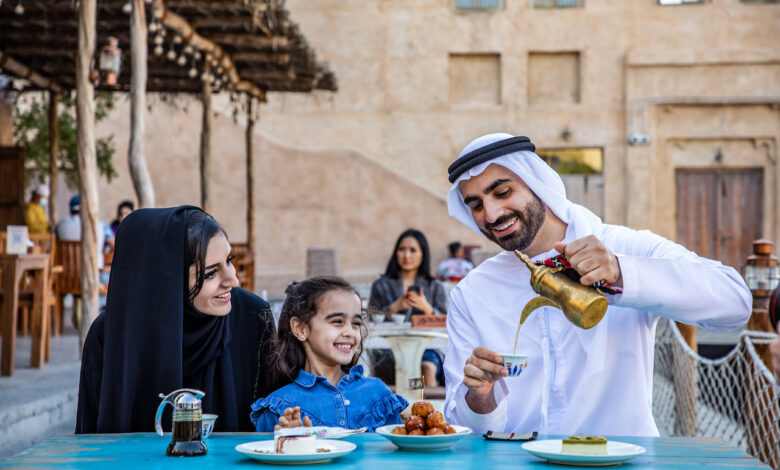 The Dubai Food Festival, the Middle East's biggest annual celebration of all things food, returns in April for its 10th edition – promising a bountiful feast of events for food-lovers everywhere.
Running from April 21 to May 7, hundreds of restaurants, cafes and more across Dubai will offer up culinary experiences unique to the Gulf across the 17-day festival.
The CEO of Dubai Festivals and Retail Establishment (DFRE), Ahmed Al Khaja, explained that: "The 2023 edition of the Dubai Food Festival will be the biggest and best yet."
"As it seeks to highlight Dubai as a global gastronomy hub, the festival showcases the best of Dubai's gastronomy scene, offering affordable prices and shining a spotlight on the city's top culinary talent and food capabilities," he added.
"The 10th edition of the festival will feature a mix of old favorites and new features, providing the perfect opportunity to celebrate its journey over the last decade and explore the city's diverse culinary scene while highlighting our partners in the F&B industry."
The city has rapidly evolved into a global food capital, with more than 13,000 restaurants in 2023 from 5,500 in 2013.
In that time, new concepts such as beach-side eateries, food trucks, fancy food halls and pop-up diners have emerged across Dubai as it takes its place as the top food capital: awards such as Michelin Guide Dubai and MENA's 50 Best Restaurants have only confirmed Dubai's worthiness of the position.
Since its debut in 2016's Dubai Food Festival, the 'Dubai Restaurant Week' event has given many a chance to tour the city's finest restaurants and try out its food at a discount.
Some of the events to look forward to to in this year's DFF are –
The Dubai Restaurant Week
The highlight of the festival, running from April 27 to May 8. This week offers exclusive menus with discounted prices at up to 50 percent in some of the city's finest restaurants, including the likes of Ariana's Persian Kitchen, Akira Back, Coya, Clap, Roka, Carnival by Tresind, Reif Japanese Kushiyaki, 3 Fils, Torno Subito by Massimo Bottura, Gordan Ramsay's Bread Street Kitchen and Demon Duck by Alvin Leung.
Culinary Workshops
Features masterclasses from renowned chefs, cooking sessions for children, tours for foodies and much more.
 Etisalat Beach Canteen
Set behind the Sunset Mall, the popular beach canteen is back for all those who love homegrown food outlets to enjoy.
10 Dirham Dish
Several restaurants and cafés at the festival will offer up some of the finest dishes for only  AED10, celebrating 10 years of the one of the world's greatest food festivals.