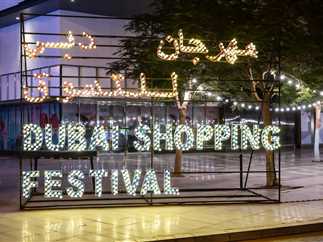 The Dubai Festivals and Retail Establishment announced the launch date of the 28th edition of the Dubai Shopping Festival, from December 15, 2022 to January 29, 2023.
The festival, which extends over 46 days, will offer many exciting entertainment events, special concerts, exclusive fashion shows, and hotel accommodation packages, as well as dining experiences, promotions, grand prizes, and others.
The festival offers its visitors a variety of options and experiences that suit different tastes, age groups and families.
The agenda of the Dubai Shopping Festival includes many major special events such as: drone shows, the captivating Dubai Lights show, Etisalat Market OTB in Burj Park, downtown Dubai, and many other events and offers which give Dubai an atmosphere of excitement, enthusiasm and adventure.
The 28th Dubai Shopping Festival presents a great opportunity for citizens, residents and visitors to enjoy the atmosphere of the largest and longest shopping festival of its kind in the world. Over the past years, the festival has evolved into a wonderful annual celebration that everyone wait for, and contributes greatly to strengthening Dubai's position as a leading destination for tourism and shopping, Ahmed Al Khaja, CEO of the Dubai Festivals and Retail Establishment, said.
"During the festival, we invite everyone to celebrate and enjoy the diverse experiences that include entertainment, shopping and big profits, which were developed in cooperation with our strategic partners," he added.