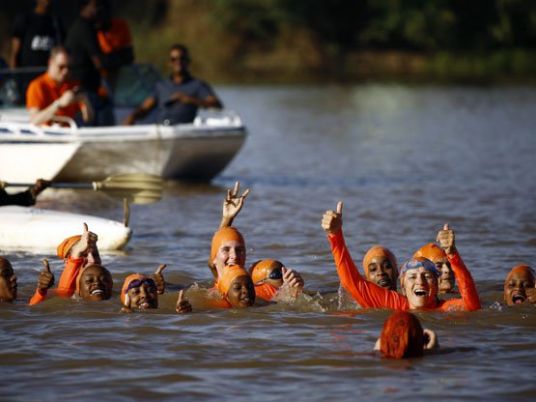 Dutch ambassador to Sudan, Susan Blankhart, swam across the Blue Nile on Saturday after the embassy's official Facebook page hit 10,000 likes.
A few months ago, Blankhart had agreed to would swim across the river in the Sudanese capital of Khartoum if the embassy's official Facebook page reached 10,000 likes.
Blankhart, 63, coordinated with charity organizations, taught swimming classes and raised awareness against drowning for the event.
Seven Sudanese women and seven Dutch women swam with Blankhart across the Nile. According to Blankhart, the event also aimed to promote female empowerment in Sudan.
Sudanese and Dutch diplomats, in addition to hundreds of swimming fans, attended the event.
Edited translation from Al-Masry Al-Youm