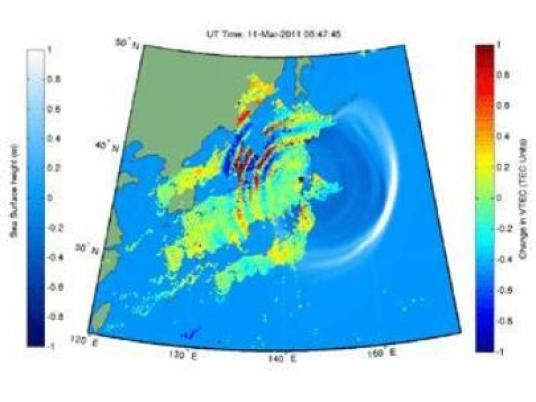 East meets West in a new exhibition at the Metropolitan Museum of Art that juxtaposes the influence of Chinese art, imagery and culture, from Imperial China to the present day, on Western fashion and design.
With 150 dresses, gowns, costumes and accessories from 40 designers on display, "China Through the Looking Glass," which runs from May 7 to Aug. 16, is one of the biggest exhibitions undertaken by the museum.
More than two years in the making, the show encompasses 30,000 square feet of galleries over two floors. It takes visitors on a journey showing how Western designers found inspiration in all things Chinese, from the elaborate embroidered costumes of Imperial China to Shanghai in the 1920s, up to the military garb of the Cultural Revolution.
"It is a monumental, immersive exploration of the influences of Chinese art and film on western fashion's greatest design talents," Thomas P. Campbell, the director and CEO of the Metropolitan, said during a preview of the show.
The exhibition takes its name from Lewis Carroll's 1871 novel "Through the Looking-Glass, and What Alice Found There," because it is about entering another world.
"Like Alice's make-believe world, the China reflected in the fashion in the exhibition is fictional, fabulous and ancient, offering an alternate reality," said curator Andrew Bolton, adding it is about the collective fantasy of China.
The show features Chinese treasures such as the dragon robe, worn by the last emperor just after he had been crowned, and a painting of a Chinese concubine never exhibited before.
A maze of galleries showcase Chinese calligraphy, perfume bottles and blue-and-white porcelain along with print dresses, fabulous beaded gowns and embroidered jackets by the Western designers influenced by them.
One room is devoted to opium and the Chinese impact on Yves
Saint Laurent's 1977 fall/winter collection with its Mongol-influenced fur jackets and coats.
An oriental garden is peopled with mannequins wearing Chinese-inspired elaborate dresses, coats, skirts and gowns by John Galliano for his 2003 spring/summer collection for the House of Dior.
The show also features clips of Chinese films such as "The Last Emperor," "Raise the Red Lantern" and "Farewell My Concubine" screened in rooms with the Western gowns and outfits they inspired.
"Films are frequently the first events in which Western designers encountered Chinese imagery," said Bolton. "The exhibition explores the impact of movies in shaping their fantasies."