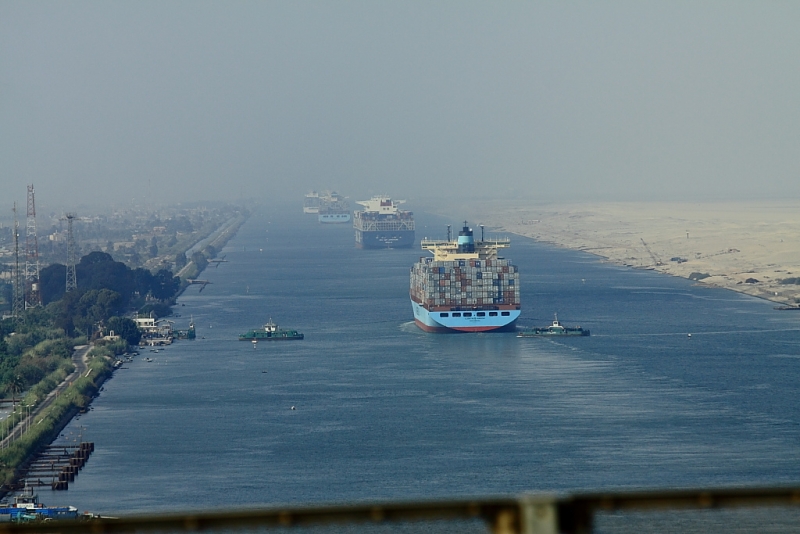 Chairman of the Suez Canal Authority and the Suez Canal Economic Zone (SCZone) Mohab Mamish witnessed on Monday the reception of the first cargo ship for salt exportation at the new dock in the East Port Said Port on Monday after the SCZone began operating the new docks in March.
Mamish said that the ship was carrying salt for exportation after several Egyptian companies submitted requests to export the raw salt from Egypt to European and US markets through the East Port Said Port.
He added that the Armed Forces' Engineering Authority completed the construction of new docks at a length of 5 kilometers in October 2018 before the SCZone started operating them in March to provide ships with maritime services such as anchoring and docking at the port.
The East Port Said Port has a distinguished location east of the northern entrance to the Suez Canal, at the confluence of three continents, and at the crossroad of the most important world sea trade route between the East and the West.
The port is bordered from the north by the Mediterranean Sea, from the south by the industrial zone, from the east by al-Malaha Lake, and from the west by the frontier of Port Said governorate.
Edited translation from Al-Masry Al-Youm