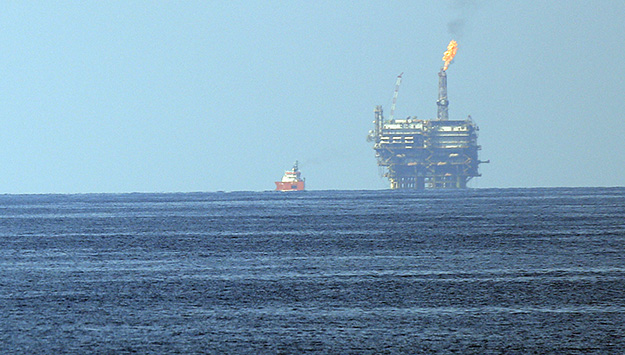 The Egyptian Minister of Petroleum and Mineral Resources, Tarek al-Mulla, said that natural gas reserves in the eastern Mediterranean can help maintain energy security in Europe.
During his participation in the conference of the Eastern Mediterranean Gas Forum for the Energy Transition in the Cypriot capital, Nicosia, Mulla explained the necessity of providing financing from the European Investment Bank and the European Bank for Reconstruction and Development to investments in developing these reserves and making full use of them.
He added that such investments would ensure "stimulating investors and quickly securing energy supplies in light of the importance that the Eastern Mediterranean region is gaining."
"Providing financing does not mean commercial financing, but it is distinguished financing on concessional terms from the financing institutions of the European Union," noting that "this helps to speed up and maximize the utilization of gas reserves."
"These efforts come in parallel with other important efforts to build a green corridor between the Eastern Mediterranean and Europe, focused on providing hydrogen, electricity and renewable energies," he explained, stressing that "work on the two tracks should go in parallel to secure energy."
Improving exports despite global issues
Egyptian Minister of Petroleum and Mineral Resources Tarek al-Mulla said in May that Egyptian gas exports to Europe range from 10 to 15 percent.
In an interview with CNBC Arabia, on the sidelines of the third conference on energy efficiency in the petroleum sector, Mulla added that the gas is sufficient for the consumption of the local market, noting that Egypt aims to boost gas exports to European markets.
The East Mediterranean Gas Forum (EMGF) was established by the end of 2020 by Egypt, Israel, Greece, Cyprus, Italy and Jordan to be an international organization that respects the rights of members regarding their natural resources in accordance with the principles of international law and supports their efforts to benefit from their oil reserves and infrastructure in order to secure their energy needs for the well-being of their peoples, according to a statement by the Egyptian Petroleum Ministry.