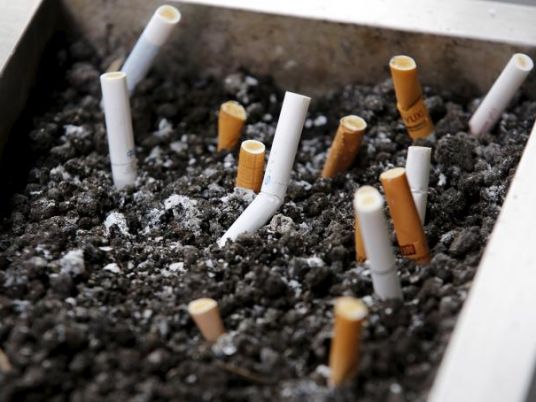 Eastern Tobacco Company increased the prices of 3 categories of cigarettes from an added 50 piasters up to LE2.25, as of Wednesday.
The price of Cleopatra King Size rose from LE10.5 to LE11.5, Cleopatra Queen from LE12 to LE12.5, and Cleopatra Super from LE12.75 to LE15.
The company said in a statement Wednesday that the increase in prices comes in accordance with the provisions of the Value Added Tax Law No. 67 of 2016.
Abdel Moneim Matar, adviser to the Minister of Finance, denied in a statement to Al-Masry Al-Youm that the increase is not related to the application of the VAT law. He said the one percent increase in the VAT was applied in the budget for the current fiscal year.
The Ministry of Finance has informed the company that it targets getting LE52 billion from the company's sales in this year's budget, to help bridge the deficit gap resulting from the huge increases in expenses.
The increase in the prices of cigarettes will consequently lead to an increase in tax collected from the company, Matar pointed out.
He attributed the increase in the prices of some types of cigarettes to the price policy of Eastern Tobacco Company, due to increase in the cost of raw materials and production elements, and not the VAT.
"The company should notify the Tax Authority of the new price because it requires higher tax rates upon the new prices," Matar mentioned.
The Tax Authority described Eastern Tobacco Company's decision as a "single decision" issued without coordination with the Tax Authority, contrary to what used to happen in the past when the company coordinated with the Authority before raising prices.
Edited translation from Al-Masry Al-Youm