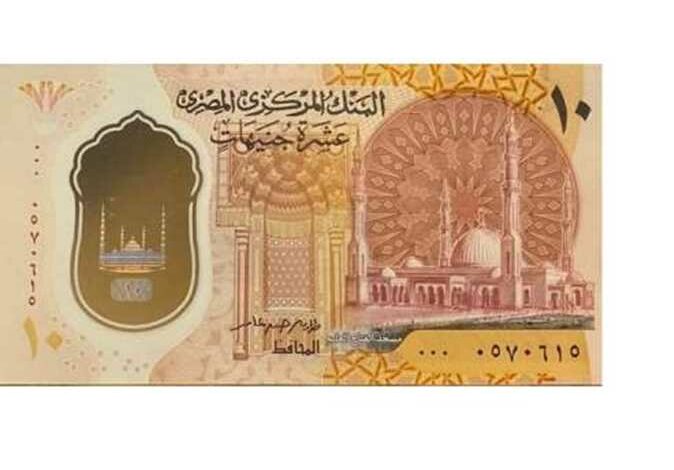 Two expert economists praised the Central Bank of Egypt (CBE)'s step of issuing polymer currency of the LE10 denomination as a first stage.
An economist and member of the Egyptian Association for Political Economy, Statistics and Legislation Walid Gaballah hailed the move, explaining that introducing polymer coins is an Australian invention present in a number of countries, now including the Arab world.

Gaballah said, during a telephone interview with presenter Amr Abdel Hamid, during the "Ray Aam" (Public Opinion) show on Tuesday evening that the plastic currency was issued by the New Administrative Capital's printing press to improve currencies.
Gaballah listed a number of advantages of offering plastic currency.
Polymer currency has a life four times longer than paper currency, has a modern luster, is difficult to forge, does not transmit diseases, and creates prestige for the Egyptian currency, he said, criticizing the ridicule of polymer currency as useless on social networking websites.
Providing plastic currency of LE10 denomination came first because it is the most widely traded denomination, he pointed out.
Economist Hisham Ibrahim said that the central bank introducing its first plastic currency of the 10-pound denomination imitates several central banks in other countries of the world, adding that the Central Bank of Egypt tries all the time to keep pace with all technological developments of banknote printing.
Ibrahim added, during a telephone interview with presenter Qaswaa al-Khalali on the CBC channel, that all central banks globally periodically review the form of the currency and its standards, because banknotes are vulnerable to counterfeiting, and it is vital to introduce new mechanisms from time to time limit forgery.
Bad usage habits reduces the life span of paper currencies, so the plastic material will extend the lifespan of the currency, he said.
Developing paper currency into plastic ones is not a substitute for seeking more e-transactions, he said, stressing that the culture of dealing with cash in Egypt needs to be reduced.
Edited translation from Al-Masry Al-Youm