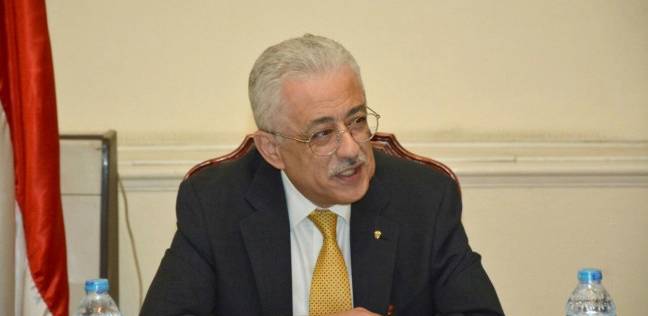 As the new academic kicked off on Sunday, the Education Minister Tarek Shawky and Cairo Governor Atef Abdel Hamid inaugurated two schools for basic education in the city of Asmarat, namely Tahia Masr 1 and Tahia Masr 2 at a total cost of LE21.7 million.
A state of anger among the parents of students in the first school prevailed though after the principal expelled a number of students who did not wear the school uniform during the minister's and governor's visit.
An official source with the Education Ministry said the ministry will start operating five Egyptian Japanese schools starting October 1.
Heavy security was imposed on the first day of school in Cairo with 4,916 schools getting into action on Sunday. Traffic congestion was noticeable in the streets as a result and metro and public transportation stations were overcrowded.
Al-Masry Al-Youm observed during a tour in Helwan, New Cairo and Sayyeda Zeinab neighborhoods, a numbers of students, both in the preparatory and secondary levels, who did not attend their schools and instead sat in cafés.
Many of them preferred to be in closed cafeterias while others stayed in the street and played checkers.
On the other hand, dozens of residents from the village of Burq al-Ezz of in Mansoura, Daqahliya, rallied in front of the new primary school in the village, and refused to admit their children in classes, in protest against the transfer of the school headquarters to an area away from the residential block.
Meanwhile, the Education Ministry presented to President Abdel Fattah al-Sisi a plan to raise the salaries of teachers within three years, said Shawky during a visit to Port Said on Sunday, adding that he met with Sisi and discussed the details of the financial situation of teachers.
Edited translation from Al-Masry Al-Youm