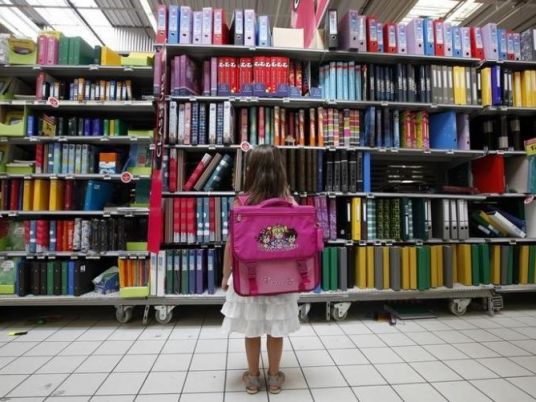 The Ministry of Education approved the increase of tuition fees on Sunday, in 10 international schools in Egypt that filed grievances over a budget deficit and requested an increase in the tuition fees for the new academic year 2017/2018.
The approval of the increase comes as an implementation of Article 5 of the Ministerial Resolution 422 of 2014, which ensures that international schools continue to provide services in accordance to the license granted to them by the Education Ministry, the Ministry said in a press statement.
According to the statement, the 10 schools are the Modern English School, Nermien Ismail Language School in New Cairo, Nermien Ismail Schools in east Nasr City, American International School in Sheikh Zayed City, New American International School in New Cairo, the British Department of Victoria College in Alexandria, Dar al-Turath International School, Deutsche Schule der Borromäerinnen Kairo, the German School in Alexandria and the German School of Dokki.
The Ministry warned the schools to abide by the ministry's regulations and the law on tuition fees, adding that only those 10 schools are allowed to increase the tuition fees while other schools must abide by the 14 percent increase formerly announced by the ministry.
Edited Translation from Al-Masry Al-Youm