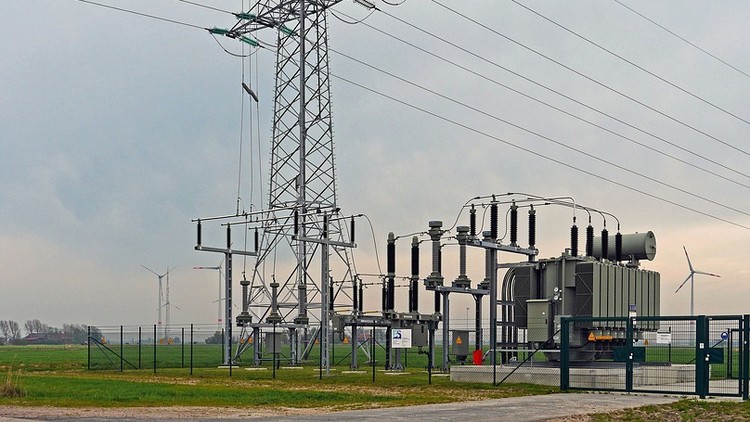 The Egyptian Electricity Transmission Company (EETC) has signed an LE4 billion joint financing contract with several Egyptian banks that will allow it to add to and expand the country's transformer stations.
The contract is between EETC and the National Bank of Egypt, the Commercial International Bank, Banque du Caire and the National Bank of Kuwait, a statement from the Ministry of Electricity announced on Monday.
The loan will also allow EETC to construct more cables and lines for high-voltage power transmission in Egypt.
The National Bank of Egypt signed the agreement as the financing agent, the main arranger and the financing marketer, while the Commercial International Bank signed as the main arranger and the financing marketer, Banque du Caire as the main arranger and the financing marketer, and the National Bank of Kuwait as the arranger.
Egypt's electricity sector is working to improve and develop the country's transmission and distribution networks, including high-voltage transformer stations and control centers.
Additionally, the country is working to implement smart networks that will accommodate the new added capabilities of renewable energy, reducing electrical losses in the network and strengthening electrical interconnection with neighboring countries, Electricity and Energy Minister Mohamed Shaker said.
Recent projects have been able to increase networks with a voltage of 500 kV by approximately 1.5 times their capacity in 2014, while transformers with that same voltage have been increased four times of their 2014 capacity, according to Shaker.
He stressed the importance the sector attaches to electrical interconnection projects, as Egypt actively participates in all regional electrical interconnection projects with neighboring countries including Jordan and Libya. He added the first phase of linkage with Sudan has been completed.
Furthermore, an electrical linkage project between Egypt and Saudi Arabia is currently underway, while electrical linkage with other African countries is being examined, including the huge potential of African hydropower projects.
Shaker also affirmed the interest that Egypt's electricity and renewable energy sector attaches to electrical interconnection projects with Cyprus and Greece, as Egypt is looking to become a regional hub for energy exchange with Europe, Arab, and African countries.
Edited translation from Al-Masry Al-Youm