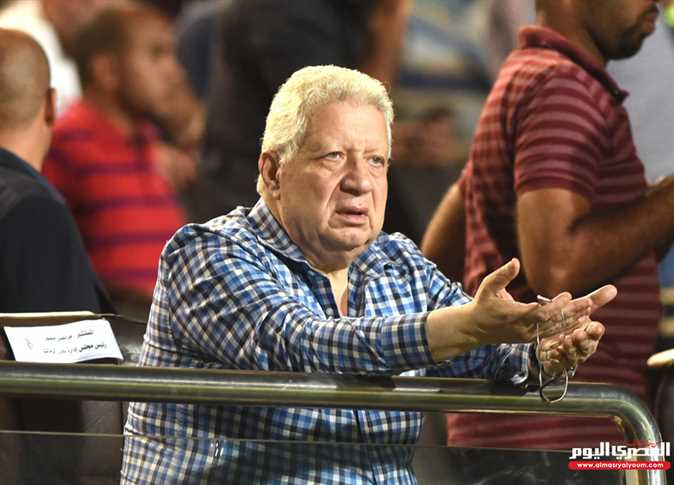 The Egyptian Football Association (EFA), headed by Amr al-Ganainy, has officially notified the International Federation of Association Football (FIFA) of Zamalek Club president Mortada Mansour's four-year suspension.
Officials of the EFA sent an additional letter to the Confederation of African Football (CAF) about penalizing Mansour.
The Egyptian Olympic Committee on Sunday issued sanctions against Mansour, including suspending him from participating in sporting activities for four years and imposing a fine of LE100,000.
The committee's actions followed complaints lodged against Mansour by numerous sports federations and clubs, including Al-Ahly Club, the Egyptian Handball Federation, the EFA, and various members of the Zamalek Club.
The committee called on Egypt's Minister of Youth and Sports, Ashraf Sobhy, to work on applying the penalties in accordance with Article 84 of the Egyptian Constitution and the provisions of Sports Law No. 71 of 2017.
Mansour submitted an official memorandum on Monday against the committee's decision. 
Sobhy stated that the memorandum will be closely examined before a decision is made.
Mansour stated in an earlier interview with journalist Ahmed Moussa on Egypt's Sada al-Balad satellite channel that his suspension "will not be implemented and I will continue my work normally," adding that only the General Assembly of the Zamalek Club has the right to determine his fate.
Tensions between Al-Ahly and Zamalek club leaders had reached a high when, back in October 2019 the Al-Ahly Sporting Club addressed the Chief of the Presidential Staff, the Public Prosecutor, the Prime Minister, the Speaker of the House of Representatives, and the Interior Minister, calling on them to intervene to deter Zamalek president Mortada Mansour from "spreading lies" and defaming the family of Mahmoud al-Khatib, chairman of Ahly.
In a statement published on its official page on Facebook, Ahly said that its administration and fans have "reached their limit" regarding the offenses of the President of Zamalek.
Ahly said in a statement that Mansour is now defaming families and spreading lies through phone-ins with satellite channels.
Edited translation from Al-Masry Al-Youm