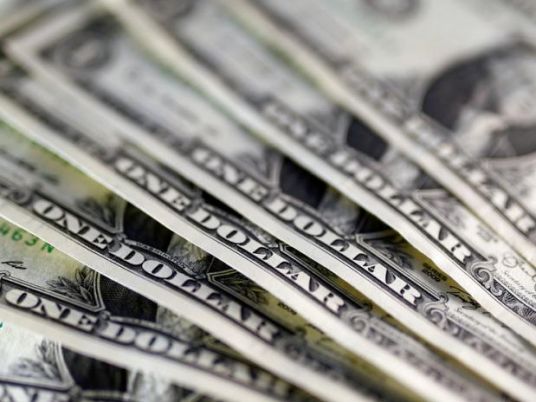 Following the shift in monetary policy, the Egyptian Pound is now more likely to encourage portfolio flows as the move is projected to help to ease a key constraint on a lasting recovery in the Egyptian asset market, namely the scarcity of foreign exchange, investment bank EFG-Hermes said in new report.
The Central Bank of Egypt (CBE) has allowed banks to raise the US Dollar selling price by LE0.10, higher than the price of weekly auctions in an attempt to narrow the gap between official and black market.
Meanwhile, the CBE plans to offer an exceptional dollar bid offering worth more than US$1 billion by the middle of next week.
The Egyptian Pound on Thursday weakened to LE7.49 form LE7.46 against US Dollar, which is the weakest level it has been allowed to reach since auctions began in December 2012, after last Thursday's surprise rate cut, when the Central Bank of Egypt (CBE) reduced ON lending and deposit rates by 50bps.
Meanwhile the dollar was recorded at LE7.83 on the black market.
Until the rate cut, the Egyptian Pound had been the best-performing EM currency since mid-2014, and the black market dollar-pound premium had widened to its highest level since President Morsy was deposed in mid-2013, EFG-Hermes analysts Simon Kitchen and Mohamed Al Hajj wrote in an e-mailed report dated yesterday.
"Also, the impact of a weaker pound is clearly positive for exporters."
More generally, looser monetary policy should be supportive for loan growth in the context of improving investor sentiment. Government T-bill yields are already pricing in a further 50bps in rate cuts, they added.
"Eliminating the black market and pending improvements in the availability of energy should help to support strong earnings growth in 2015 and 2016," they wrote.
The analysts believe "the outlook for the dollar-pound remains a source of uncertainty for many current and would-be investors in Egyptian equities."
"The CBE did not mention exchange rates in its statement on Thursday, but portfolio investors will be encouraged if the CBE's policy shift means the end of the black market," they explained.
Egyptian stocks have outperformed MENA and EM peers over the past 12 months, the report said.
EGX30 index jumbed by 40 percent in the past 12 months.
The report continued, "Capital inflows supportive for growth, as well as asset prices, but the Egyptian market is not immune to global and regional volatility."