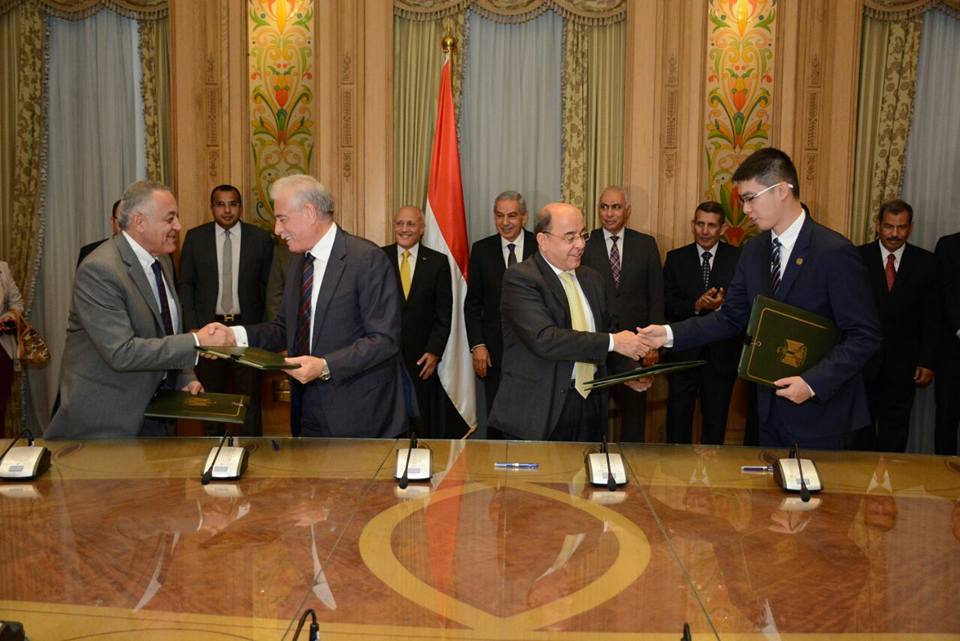 South Sinai governor Khaled Fouda signed a memorandum of understanding on Friday with the National Military Production Authority, the General Authority for Industrial Development and the Chinese group CGCOC to cooperate in the development of the industrial zone in Abu Zenima in South Sinai.
Minister of Military Production Mohamed al-Assar, Minister of Trade and Industry Tarik Qabil attended the signing of the memorandum, a statement by the Minister of Military Production said.
Assar explained that the aim of the memorandum is to establish a partnership between the four parties to cooperate on the establishment and development of the infrastructure of the industrial zone in Abu Zenima to prepare for future projects with China.
Assar stressed that the Ministry of Military Production is prepared to direct all its available technological and technical capabilities to development projects in the province within the framework of the state's sustainable development plan to increase production and support the national economy.
Qabil said that the agreement aims to strengthen Egyptian-Chinese relations in the development of industrial clusters as well as the establishment and operation of industrial zones. He went on to say that the Chinese group will provide assistance in infrastructure, preparation of feasibility studies and designs for the project, as well as sources of funding.
He also pointed out that the Industrial Development Authority will provide the necessary technical support to plan the area and identify the industrial activities that will be included in the zone as well as completing the procedures for allocating land within the industrial zone in Abu Zenima.
Under the agreement, the sides will exchange experiences with China in the field of management and operation of export zones and trade as well as exchange of information on research and development, he added.
The industrial zone in Abu Zenima will contribute to a cultural and industrial boom for the governorate and will increase investment opportunities, according to the governor. He went on to say that he looks forward to starting work on it and using all available resources to maximize the economic return for the governorate, which will contribute to creating new job opportunities for young people.