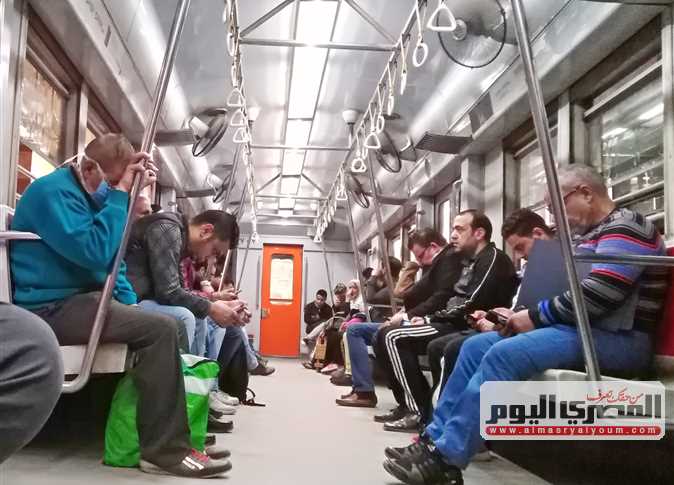 The Egyptian Company for Metro Management and Operation on Sunday amended train schedules on all three of Cairo's metro lines in order to align with the country's revised curfew hours.
The decision, which was based on the directives of the Transport Minister Kamel al-Wazir, aims to better serve commuters prior to the curfew, which, starting Sunday, is in place daily from 8 pm to 5 am.
The company decided to start daily operation at 5:15 am from terminal stations, while the last metro trains on the first line depart from Helwan station at 7:15 pm, and from New Marg station at 7:30 pm.
The last metro trains on the second line depart from Shubra Al-Khaimah and al-Munib stations at 7:30 pm.
The final trains on the third line depart from al-Shams Club station at 7:15 pm, and from Attaba station at 7:45 pm.
Wazir also instructed company officials to add additional cars onto trains and to reduce the time between departures in the event of possible overcrowding.
He also emphasized the need to make sure passengers stand in the social-distancing spacing marks that have been placed in front of ticket windows, the need for metro employees to wear face masks, and the importance of disinfecting trains and stations on a regular basis.
In addition, informational messages should be broadcast over station loudspeakers to raise awareness of the virus and of the need to wear masks and take other preventive measures, the minister added.
Wazir also emphasized the ministry's continued coordination with the Ministry of the Interior to implement Prime Minister Mostafa Madbouly's decision requiring citizens to wear face masks while using mass transportation — including the metro — in order to preserve the safety and health of passengers.
Edited translation from Al-Masry Al-Youm