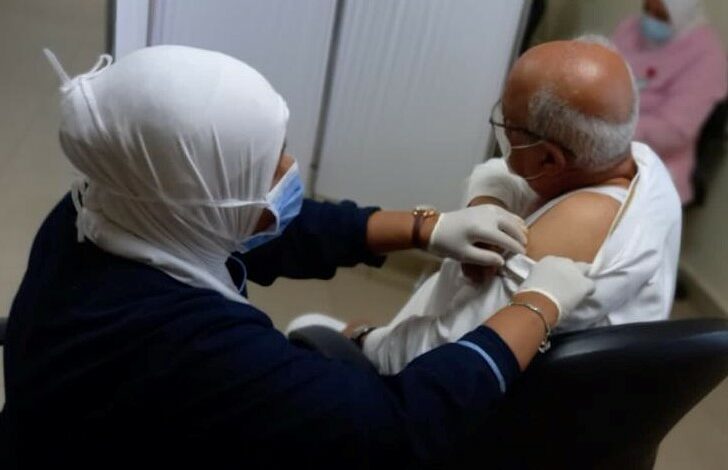 Egypt's Ministry of Health and Population announced Sunday that it is currently making amendments to the website designated to register citizens to receive the COVID-19 vaccine, to allow target groups to register for the third booster dose.
The spokesperson for the ministry Hossam Abdel-Ghaffar said that some groups identified by the ministry to receive the third dose of the vaccine will be notified by an SMS message at the time of the third dose after registration for those who have received their second dose after six months.
Those notified will receive the third dose in the same center from which they received the previous two doses, Abdel-Ghaffar said.
The spokesperson noted that the period of the six months between the date of the second and third doses is the minimum and could extend to eight months.
The booster dose does not target all citizens, but rather those with chronic diseases, the elderly and medical personnel as they are the most vulnerable.
Abdel-Ghaffar said that registration will be opened on the Ministry of Health website to register for the third dose of the vaccine shortly after the completion of amending the system, noting that the booster dose will be from all vaccines available at the Ministry of Health.
Scientific research indicates the need for booster doses to maintain the sustainability of the immune system against the virus, especially for those who are more vulnerable to infection or complications.