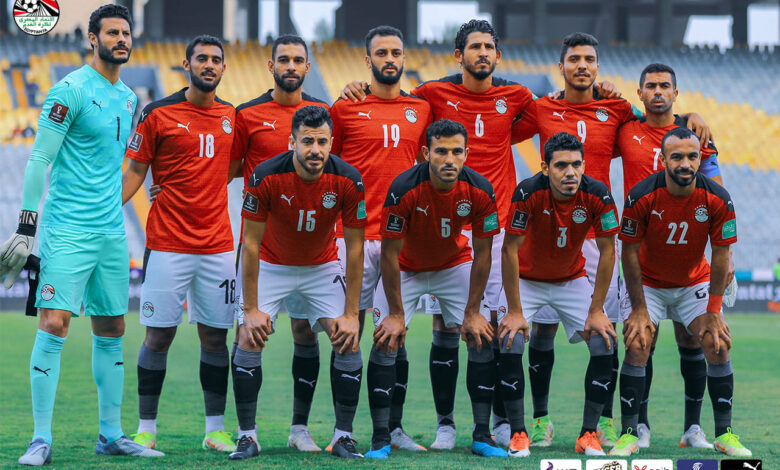 The match between Egypt and Côte d'Ivoire will be held on Wednesday at 6 pm Cairo time, as part of the 2021 Africa Cup of Nations, which is currently hosted by Cameroon.
The Pharaohs seek to restore the luster of brilliance and send a strong warning to the competing teams for the title by winning and crossing over to the quarter-finals.
On the other hand, the Ivorian team enters the match with high spirits after the good results it showed during the group stage matches; especially after victory over the defending champion, Algeria.
The Algerian television announced the broadcast of a number of knockout matches in the 2021 Africa Cup of Nations, foremost of which is the match between Egypt and Côte d'Ivoire, as the Algerian Open Channel on Nilesat will broadcast the anticipated match.
Channel frequency 11680
Polarization: horizontal
Encoding rate 27500
Egypt's coach Carlos Queiroz is currently working on finalizing the plan and formation for the team to play in the match, in addition to studying the opponent.
The Egyptian national team is expected to enter the match with the following formation:
Goalkeeper: Mohamed al-Shennawy
Defense line: Ahmed Fattouh, Ahmed Hegazy, Mohamed Abdel Moneim and Omar Kamal Abdel Wahed.
Midfield: Amr al-Sulayya, Mohamed al-Nenni and Hamdy Fathy
Attack line: Mohamed Salah, Omar Marmoush and Mostafa Mohamed
The Pharaohs qualified for the round of eight after they finished second behind the Nigerian team in Group D, which also included Guinea-Bissau and Sudan.
The Egyptian national team achieved a record by winning the Africa Cup of Nations seven times, including three in a row in 2006, 2008 and 2010.