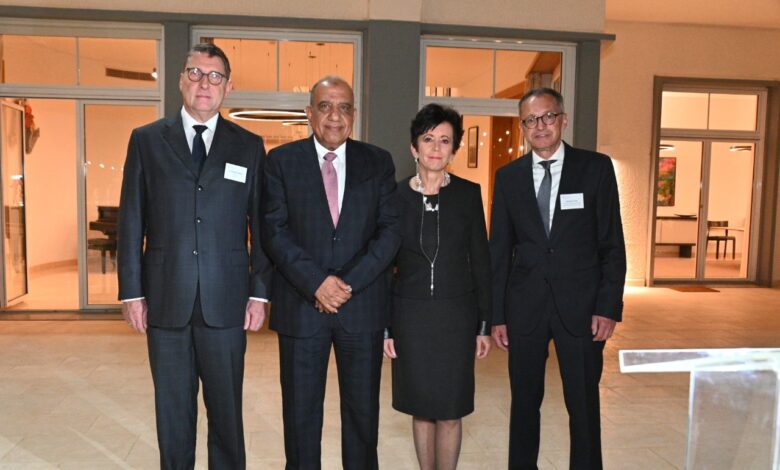 Switzerland's ambassador to Egypt Yvonne Baumann hosted a reception on Wednesday celebrating a historic textile machinery export transaction between Switzerland and Egypt.
"Switzerland and Egypt share a history of fruitful collaboration in the textile sector, which dates back to the 19th century. This most recent agreement is in line with the two countries' tradition in this field, and I am certain that Egypt will incorporate it into it successful strategy to further increase its exportation of high-quality textiles," the ambassador said.
The deal, signed in December, saw Credit Suisse and several other banks sign a €355 million deal with the Cotton & Textile Industries Holding Company (CTIHC) under the auspices of the Ministry of Public Business to supply contracts between the CTIHC and select Swiss textile machinery manufacturers such as Maschinenfabrik Rieter AG.
Representatives from Credit Suisse and the Swiss Export Risk Insurance (SERV) paid a visit to the first factory to receive the machines as part of the agreement, the al-Mahalla textile factory, prior to the reception.
SERV alongside Egypt's Ministry of Finance backed the deal.
This momentous deal aims to help Egypt modernize its textile industry while benefiting the Swiss textile machinery industry by broadening its export strategy plans.