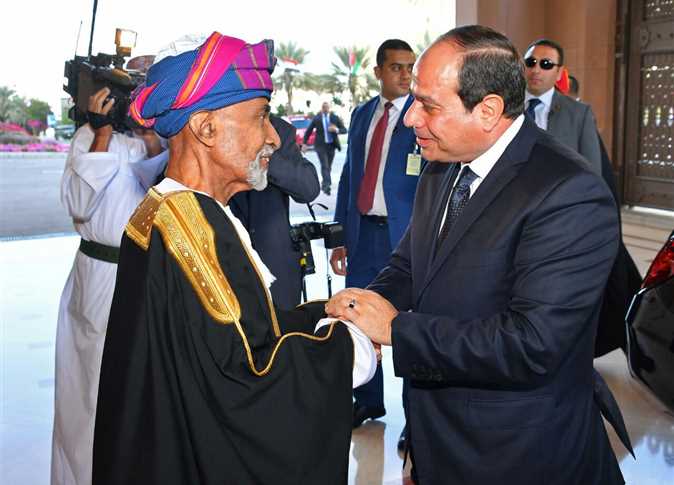 Egyptian President Abdel Fattah al-Sisi ordered a three-day mourning be announced across the country on Saturday for the death of Oman's Sultan Qaboos bin Said, the longest serving monarch in the Arab world at the time of his death on Friday.
Sisi on Saturday mourned Sultan Qaboos on his Facebook page, writing: "With more sadness and sorrow, I extend my sincere condolences to the Arab nation and the brotherly Omani people over the death of the late His Majesty Sultan Qaboos bin Said."
Sisi added that Sultan Qaboos "was a constant supporter of Arab and Islamic issues in various situations, and a pioneer of the renaissance of the sisterly Sultanate of Oman."
The Egyptian presidency said in a Saturday morning statement that "The Arab nation lost a wise leader who devoted his life to his country and his nation, an Arab leader whose history will record him as a symbol of the strength and unity of the Sultanate of Oman over the course of half a century, in which he achieved renaissance and pride."
Sultan Haitham bin Tariq was sworn in as the new sultan, succeeding Sultan Qaboos. He said that Sultan Qaboos had built up a modern state.
In a speech after performing the oath as Sultan of Oman, Tariq added that "We intend to follow the path of Sultan Qaboos and build upon it.
"We will cooperate with the Arab League, and we will work to distance the region from conflicts and disputes and achieve economic integration," he said.
Edited translation from Al-Masry Al-Youm