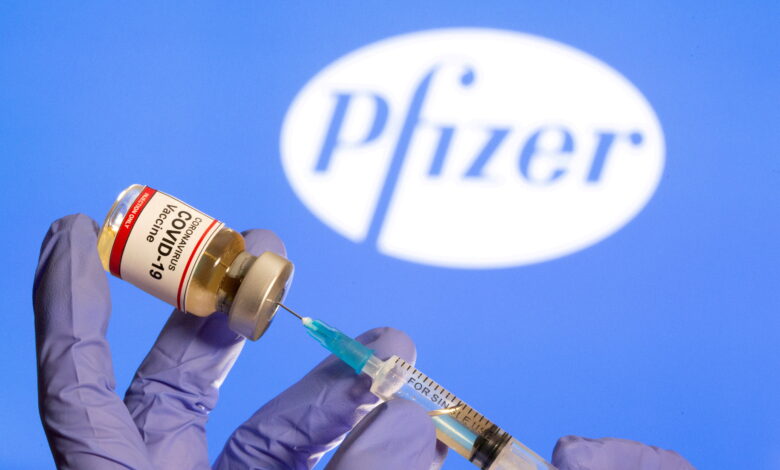 Egypt's Ministry of Health and Population issued a circular to the undersecretaries and directors of health affairs directorates across the country, regarding the usage of the Pfizer vaccine on school students aged 16 to 18.
The circular said that the ministry received 1.6 million doses of the Pfizer–BioNTech vaccine, which are being delivered to various governorates under the supervision of the ministry's Preventive Medicine Sector.
The Pfizer vaccine obtained an emergency use license from the Egyptian Drug Authority, it explained, which includes its use starting from the age of 16 years-old and older provided that its use on the age group is limited to those who registered through the ministry's website and received a message with the date of vaccination.
It will also be used normally, according to the previously established procedures in all centers receiving the vaccine.
The Minister of Health and Population Hala Zayed confirmed that there is no intention to stop the new school year due to the coronavirus pandemic.
She assured that no state servants or teachers will be allowed to enter schools without receiving the vaccine.
Zayed pointed out that Pfizer can be used to vaccinate high school students, and that 64 refrigerators have been provided to store the vaccine – enough for 350,000 doses.
Zayed's statements came during a press conference in the presence of the US ambassador to Cairo Jonathan Cohen, to review cooperation between the two countries to provide vaccines for th coronavirus.
She indicated that 1.6 million doses of the American Pfizer vaccine were received, as part of a support plan that includes 8 million doses of Pfizer and Moderna vaccines, which are expected to arrive at the end of this month.