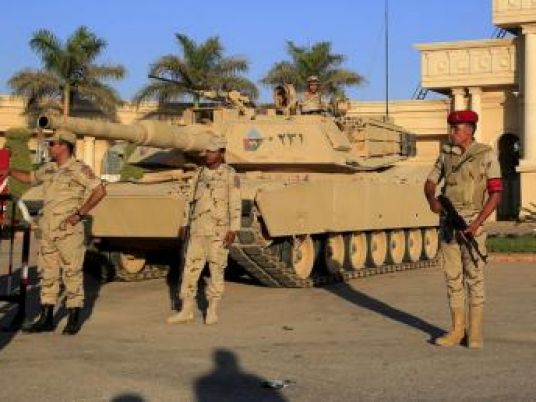 Egypt's parliament approved on Tuesday the extension of the law allowing the military to contribute in protecting public facilities for five more years.
The cabinet decided late June to extend the cooperation between the police and the military in protecting public and vital facilities for two years.
Head of the defence and security committee at the House of Representatives Kamal Amer said that the current situation in Egypt necessitates an extension for a longer period of time, Reuters reported. Hence, there was unanimous approval to extend the application of the law for five years.
Egypt's President Abdel Fattah al-Sisi issued a presidential decree on Oct. 27, 2014 allowing the military to assist police forces in the protection of public facilities. It also allowed military trials for those accused of attacking such facilities.
The law was passed shortly after the death of at least 33 security personnel in a militant attack in Sinai in October 2014.
It considers vital facilities as military facilities as long as they remain under military protection and any crimes committed against these facilities fall within the jurisdiction of the military judiciary.
Militancy in Egypt has witnessed a significant rise particularly in the Sinai Peninsula ever since the military ouster of former president Mohamed Mursi following mass protests against his rule.