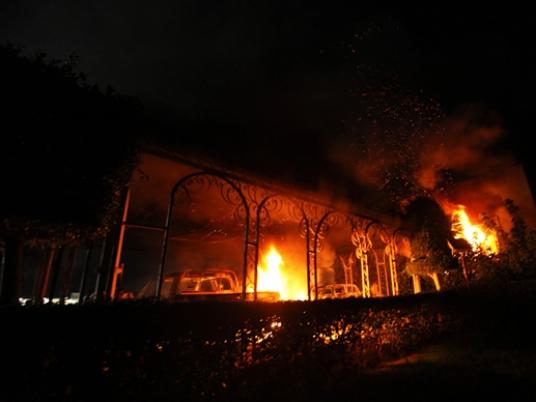 Egyptian authorities have detained a suspected terror network ringleader whose operatives are believed to have carried out a deadly attack on a US mission in Libya, a report said Friday.
Muhammad Jamal Abu Ahmad –– a former member of the Egyptian Islamic Jihad, who was freed from prison in March 2011 following the ouster of Egyptian leader Hosni Mubarak –– was captured in the past week, the Wall Street Journal reported, citing unnamed US officials.
When asked about the report, one US official confirmed to AFP that Ahmad had been detained, without providing further details.
US intelligence played a role in the detention, one official told the Journal. It was not immediately clear where or how the suspect –– who is thought to be about 45 years old –– was caught.
The US ambassador to Libya, Chris Stevens, and three other Americans were killed in the 11 September assault on the US mission in Benghazi.
Since his release from prison, Ahmad has been assembling a team of operatives, with training camps in Libya and Egypt, and he has received funding from Al-Qaeda' s branch in Yemen, the Wall Street Journal said.
Egypt has yet to announce Ahmad' s capture. US officials have not yet been able to question the suspect, the report said.