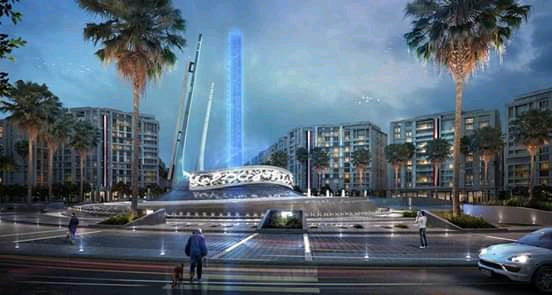 Minister of Higher Education and Scientific Research Khaled Abdel-Ghaffar announced Saturday, that six branches of prestigious foreign universities have been established in the New Administrative Capital, where studies have started since the academic year 2020-2021 began, and are hosted by four international institutions.
The state pays great attention to establishing new international universities as part of Egypt's 2030 vision for sustainable development, and in implementation of President Abdel Fattah al-Sisi's directives to attract world-renowned international universities with distinguished international rankings to establish branches for it in the New Administrative Capital.
He added that this is with the aim of improving the quality of higher education, providing graduates with the skills required for the labor market, providing international education on the land of Egypt, achieving more diversity and competitiveness among universities, as well as saving scholarship costs and attracting expatriates from outside Egypt.
Abdel-Ghaffar listed several branches of the foreign universities:
The Canadian Universities Foundation in Egypt, which hosts the branches of Prince Edward University and Ryerson University
The Foundation for International Knowledge Universities, which hosts the British Coventry University branch
The Global Foundation, which hosts the British University of Hertfordshire branch
The European Universities Foundation in Egypt which hosts a branch of both universities of London, and Central Lancashire.
The International Knowledge Universities Foundation is also working on hosting a branch of the Portuguese Nova University, through a partnership contract signed in October, to grant bachelor's degree in the disciplines of Management, Environmental Engineering, Industrial Engineering and Management, Applied Mathematics for Risk Management, Information Management.
The Ministry of Higher Education said that by establishing foreign university branches, it aimed to strengthen the links between the Egyptian higher education system and its counterparts in developed countries.
It also seeks to provide education opportunities in foreign universities on the land of Egypt, and obtain international certificates, to reduce the travel of Egyptian students to study abroad, and to attract students from countries surrounding.
It further seeks to enrich the integration between state and society institutions active in higher education and scientific research, to benefit from international experience.