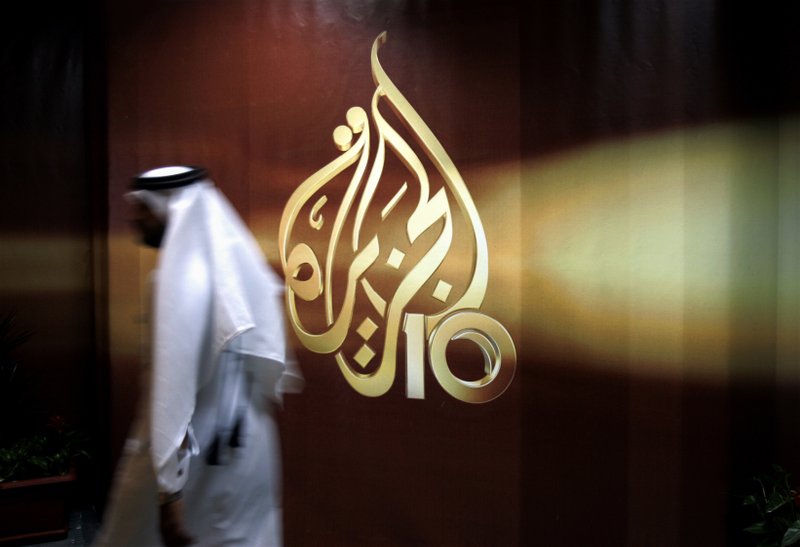 Several Qatar-affiliated news outlets and other local news websites were blocked in Egypt on Wednesday in the wake of allegedly false footage of Qatari Emir Tamim bin Hamad al-Thani criticizing Egypt and other Gulf states.
The Interior Ministry and communications authorities decided Wednesday night to block 21 news outlets from being accessible in Egypt, according to several local media outlets.
The blocked sites include Qatar-owned news channel Al-Jazeera, other Qatari oulets El-Sharq, Al-Rayah, El-Watan and Qatar's official news agency, in addition to the US-based news website HuffPost Arabic.
This extended to local news outlets like Cairo Portal, Al-Mesryoon and the Arabic and English editions of independent website Mada Masr.
A number of local news sources quoted anonymous security officials as saying that the decision targeted all media outlets based in Qatar or Turkey that receive financing from the outlawed Muslim Brotherhood group. These websites that allegedly receive Brotherhood funding are Hasm, Al-Araby Al-Jadeed, Hamas Online, Ikhwan Online, Rassad, Horreya Post and Arabi 21.
The Interior Ministry was unavailable for comment on the matter.
At the time of publishing, the Egyptian government has not released a statement on the block; however, state-run news agency MENA cited a high-ranked official who confirmed the authenticity of the block decision.
Mada Masr released a statement on Tuesday evening: "We believe our website was blocked as part of Egypt's censorship of 21 news outlets."
Mada Masr journalist Mostafa Mohie told Egypt Independent on Thursday: "We will continue publishing news via our Facebook and Twitter accounts. The Mada Masr website has been blocked since Tuesday evening. We have tried to access the website, to no avail; we were not notified about this decision by the government."
Local outlets have reported that the government censored these websites because their administrations support terrorism, and are managed and financed by the Brotherhood.