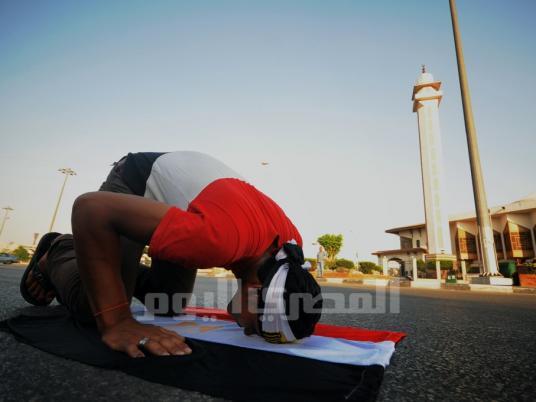 Egypt cancelled its three and nine month treasury bill auction on Sunday, data from the central bank showed, confounding market expectations of a steep hike in benchmark interest rates.
Neither the bank nor the Finance Ministry gave any reason for the cancellation but bankers said banks had asked for yields the government found too high.
"The banks made very high bids in today's auction," one banker told Reuters, adding that markets anticipate a steep hike in interest rates.
Economists said Sunday's move came as a surprise after higher yields finally accepted in an auction on Thursday indicated the government was willing to go to further lengths in order to plug a budget deficit.
"This cancellation is surprising. We have seen banks over the past three or four weeks submitting higher yields and getting rejected but last week was the first time a 1 percent jump was accepted. We expected this to continue," said Hany Genena, head of research at Beltone Financial in Cairo.
"The government needs to plug its budget deficit which is why it was forced to accept higher yields on Thursday. Today's cancellation is unlikely to be sustainable because of high borrowing requirements."
Three bankers had told Reuters on Tuesday that the central bank advised some banks to redesignate bond holdings so they cannot be traded on the secondary market in order to shield them from an expected spike in interest rates.
Economists widely expect a steep devaluation in the pound but say such a bold move would be accompanied by a significant hike in key interest rates to stabilise the currency, attract inflows and avoid dollarisation.
The central bank's Monetary Policy Committee (MPC) is next due to meet on Nov. 17 and economists widely expected it to raise rates. Sunday's move suggests the hike may not be as steep as initially expected.
"A rate hike would have been more consistent with currency stability, particularly given the surge in inflation rates and expectations. What we have now is stalling activity in both the official and parallel markets for Egyptian pounds and dollars," Genena said.
Egypt has struggled to earn dollars since a popular uprising in 2011 caused an exodus of tourists and foreign investors, its chief sources of hard currency.
The dollar shortage has put downward pressure on the pound, which the central bank sets at 8.88 to the dollar but which has depreciated to about 17 pounds on the black market.
Large losses in treasury bills and bond portfolios could push banks below the required capital adequacy ratio.
Many Egyptian banks have a high level of exposure to government debt which has traditionally been seen as a safe, high-yielding investment.
The central bank has already made significant interest rate increases this year but surprised markets by holding its policy rates steady at the last MPC meeting.
Egypt is in the process of securing a $12 billion International Monetary Fund loan to back a government reform programme aimed at slashing the government deficit and rebalancing its money market.