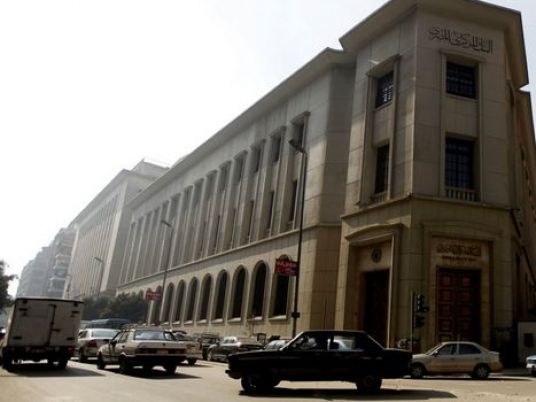 Egypt's central bank kept its benchmark interest rates unchanged at a monetary policy committee meeting on Thursday.
The overnight deposit rate remained 8.75 percent and the overnight lending rate was steady at 9.75, the bank said in a statement.
The key CBE rates "are currently appropriate" considering the balance of risks that include both inflation and "downside risks to the global economy," particularly Euro zone challenges and softening growth in emerging markets, the central bank sub governor said in a statement on Thursday.
Four out of five economists surveyed by Reuters had forecast that the bank would keep interest rates on hold.
The bank has now held rates steady in four consecutive meetings after surprising analysts with a 50-basis-point cut in January.
"Upside risks to the inflation outlook from domestic supply shocks are largely mitigated by contained imported inflation, against the background of broad-based declines in international commodity prices," the central bank statement said.
Higher food prices helped push urban consumer inflation to 13.1 percent in May. It dropped back to 11.4 percent in June.
Egypt's economy grew 3 percent in the third quarter of the 2014/2015 fiscal year, which ended in March. That was slower than the 5.6 percent recorded in the first half of the fiscal year. Egypt's 2015/2016 budget projects growth of 5 percent.