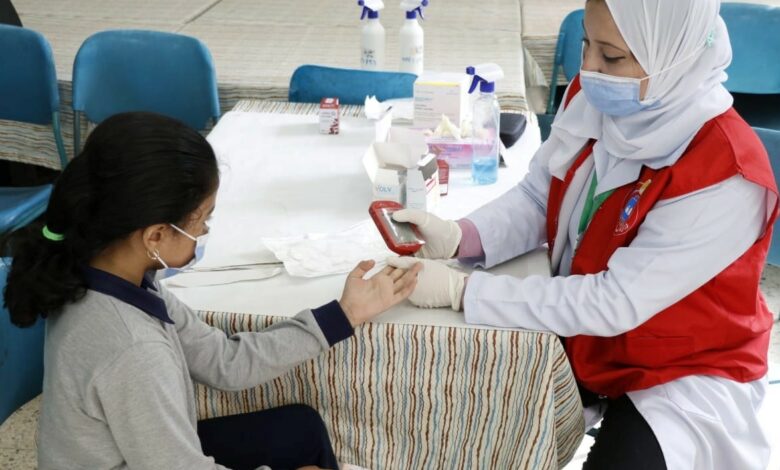 The Egyptian Ministry of Health and Population announced on Saturday that it is considering reducing the age to receive the vaccination to the age of 12 . The state-owned Al-Ahram newspaper reported the ministry's spokesman, Hossam Abdel-Ghaffar, as saying that the vaccination is currently given to children over the age of 15 years-old.
More than three million workers in the state administrative apparatus, over 1.2 million workers in the Ministry of Education, and more than two million people in the Ministry of Higher Education and Scientific Research have already been vaccinated; that's 6 million civil servants.
Earlier this month, the Ministry of Health and Population opened registration to receive coronavirus vaccines for children born in 2006 to become available for the age group of 15 years, after it was only allowed from the age of 18 years.
A statement from the Health and Population Ministry on Wednesday, said that a total of 41,939.792 coronavirus doses have has been administered in Egypt so far. The total number of those who received the first dose of vaccine amounted to 27,485,140, and 14,454,652 for second dose.
Egypt has thus far succeeded in providing all types of vaccines against the coronavirus, according to Government reports.
Egypt's vaccination campaign began in January with priority groups and later expanded to university students.
The government imposed a ban for unvaccinated employees from entering their workplaces at government facilities, unvaccinated university students from entering universities as of November 15, as well as banning unvaccinated citizens from entering any government facility as of December 1.