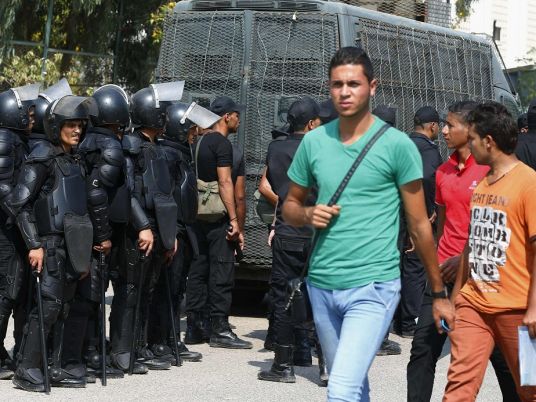 An Egyptian court acquitted 36 Azhar University students on Saturday who have been serving a five-year jail sentence since December 2013 over clashes that took place on campus.
A court had sentenced the students to five years in prison, in addition to another five years' probation, on charges of that included taking part in protests "to disrupt security and order."
But the Court of Cassation, the highest body in the Egyptian court system, cancelled the verdict today, acquitting the students.
The university had witnessed protests by students and violent clashes between students and security sources in the wake of the July 2013 military ouster of then-President Mohamed Morsi, who hails from the Muslim Brotherhood, following mass protests against his rule.
Students' protests intensified particularly after security forces' forceful dispersal of two pro-Morsi protest camps, commonly referred to as the Rabaa al-Adawiya and Nahda sit-ins. Rabaa's dispersal left more than 600 protesters dead, according to the state-affiliated National Council for Human Rights.
A number of state-owned universities, such as Cairo University, banned all on-campus student politics in 2014.