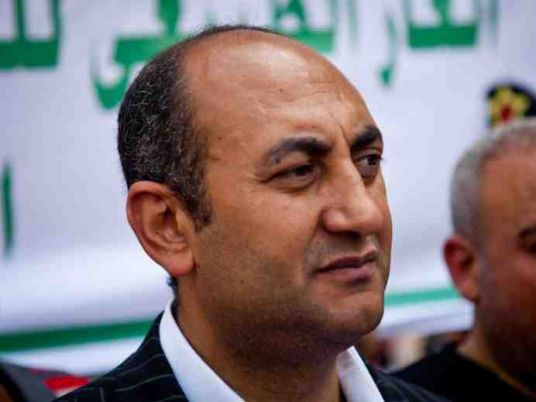 Dokki Misdemeanor Court on Monday convicted former presidential candidate and prominent lawyer Khaled Ali on charges of an indecent act that dates back to January.
The court gave Ali a suspended sentence of three months in prison and LE1,000 bail. Ali was absent from the trial session on Monday, while his 20-lawyer defense team attended. The court prevented media representatives from witnessing the session.
The court received a report from the state-owned Radio and Television Union, stating that the video recording of the incident shows Ali making a gesture with his middle finger in the street. While a different report by an expert from the High Cinema Institute said that the video may have been edited to show this gesture.
Lawyer Samir Sabry filed the case with the Attorney General's office against Ali, accusing him of making a gesture with his middle finger in the street in January, after the Supreme Administrative Court issued its verdict on the Tiran and Sanafir Islands case.
Egypt's Supreme Administrative Court nullified in January an agreement between Egypt and Saudi Arabia, the Border Demarcation Agreement, that transferred the two Red Sea islands, Tiran and Sanafir, to Saudi waters. The government ratified the agreement later this year.
The initial lawsuit that was submitted to have the agreement revoked was filed by Khaled Ali, with support from other lawyers and MPs. Ali filed several cases against the agreement and being overseen by courts.
The two islands were deemed to be within Saudi territorial waters, in recognition of historical claims on the part of Saudi Arabia. Several intellectuals, lawyers and historians rejected these claims. The government arrested dozens over protests against the agreement.
Ali came in seventh in the 2012 presidential race, which the former Muslim Brotherhood president won in the runoff elections against Ahmed Shafiq.