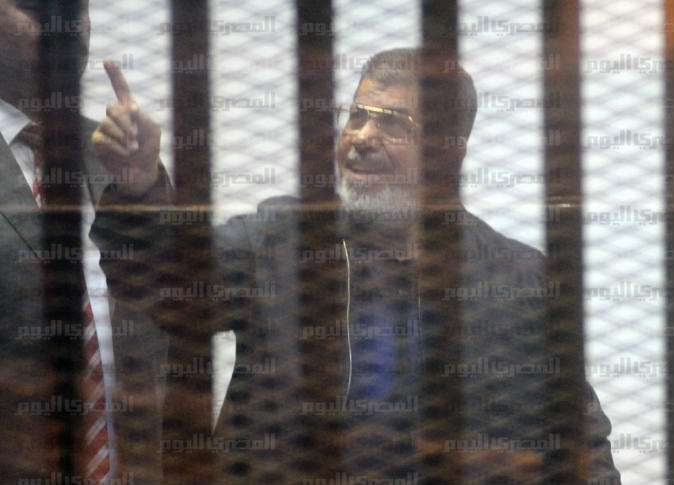 Cairo Criminal Court on Saturday sentenced former Egyptian president Mohamed Morsi and 19 others to 3 years in prison over charges of "insulting the judiciary." The court also fined five other defendants LE30,000 each.
Egypt's prosecution referred Morsi and 24 others, mostly Islamists and a few liberal figures, to trial in January 2014 over charges of "insulting the judiciary and harassing judges with the intention of spreading hatred" against the backdrop of statements by the accused in the media and social networking sites.
Morsi is charged with having accused Ali al-Namr of rigging the 2005 parliamentary elections, a claim he made in a speech on June 26, 2013 while in office. The Court of Cassation and an investigatory judge said that Morsi's statement was not backed up by facts.
Since he was ousted in July of 2013, Morsi was arrested and several cases have been filed against him.  Leaders of his Muslim Brotherhood have also faced the same fate.
In June 2015, the Cairo Criminal Court sentenced Morsi to death for "storming prisons" following the 2011 uprising that toppled former strongman Hosni Mubarak.
He was also sentenced to life imprisonment during the same year for "collaborating with foreign entities and organizations, including Hamas and Hezbollah".
In April 2015, the court sentenced Morsi to 20 years in a top-security prison and five years surveillance over charges of supervising acts of violence, detention and torture.
Morsi was also sentenced to 15 years in prison in 2016 in an espionage case on charges of "smuggling documents to the state of Qatar".
Edited translation from Al-Masry Al-Youm