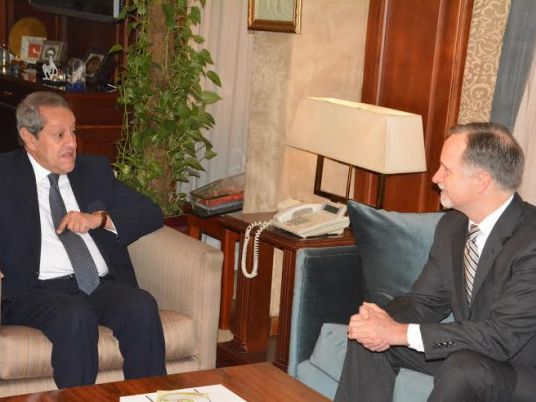 Egypt has demanded the reactivation of a customs exemption system for its exports to the United States. The exemption has not been applied since July 2014.
Meeting with US ambassador to Cairo Stephen Beecroft on Sunday morning, Trade and Industry Minister Mounir Fakhry Abdel Nour requested that the so-called
Generalized System of Preferences
(GSP), which exempts 4,300 Egyptian products from custom fees when exported to the US market, be revived.
Abdel Nour added that Egypt-US relations should be returned to "their right track", stressing the need to boost mutual political and economic relations.
He also added that Egypt was willing to apply a 1999
Trade and Investment Framework Agreement
with the United States, in which the aim is "to expand the flow of trade and investment by taking appropriate measures to encourage and facilitate the exchange of goods and services."
Beecroft stressed that the United States was anxious to strengthen relations with Cairo and to expand cooperation in investment and trade. He pointed out that a large number of American investors intend to be present at the major economic summit Egypt is hosting on 13 March to lay out investment opportunities.